"A picture is worth a thousand words" and if you're selling a second-hand industrial machinery, you should definitely care about the images you add. Every day, thousands of potential buyers look at machines and the images uploaded play an important role in their decision.
Images have a real power to both promote your machine and communicate what you want to put forward. They capture attention, help explain and better understand. They can betray you if they are of poor quality while your machine is in excellent condition.
You're probably not a photographer or doesn't have an expensive camera. So how can you improve the quality of your photos and the interest of visitors who visit your machine online every day?
The power of great images
When adding a machine, you have the option to write a description and add photos/videos. Visitors love to go through images before buying anything. This reassures them in their decision to contact a seller or not. A quality photo displays your professionalism and your honesty. Bright colors capture attention while a dark photo will make the buyer go directly to read the description (hopefully this description is almost perfect otherwise the potential buyer will leave the page). A good image also helps memorize it.
How to take better pictures with your phone?
Using smartphones is a convenient way to take pictures of your machine. Their image quality is getting more and more impressive but you still need to know how to use it properly. As cameras can be expensive and require time to master, you probably already have a phone for a few months and already familiar with it. It's time now to perfect your skills with some tips so you'll be sure every machine you add will get a perfect quality.
Clean the lens
Like any work tool, be sure your lens is clean. Some improvements can indeed come from the outside. Remember to clean the lens cap of your phone's camera from dust or fingerprints with a cloth or lens cloth.
Use gridlines
Sometimes forgotten, this feature balances your shot with the appearance of vertical and horizontal lines on your screen. Also called: the rule of thirds. This principle of composition implies a photograph should be broken down into thirds.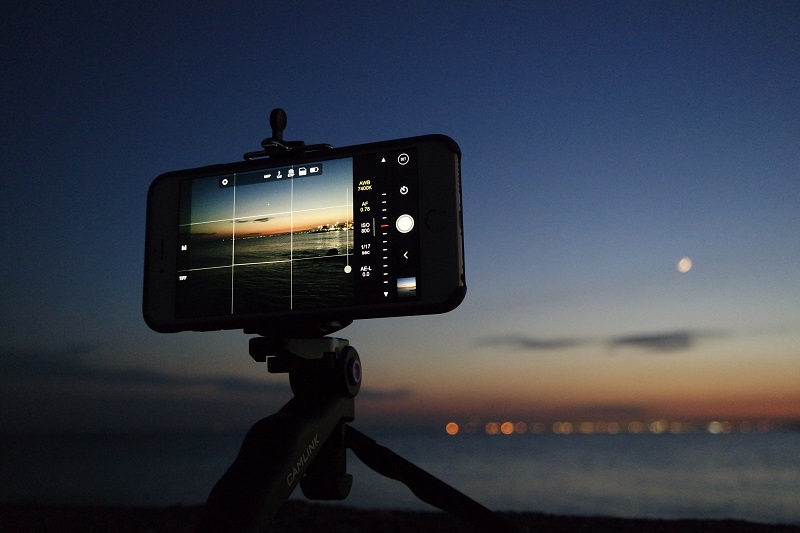 Like most features, this one is located in your phone's settings and require an activation on/off.
Get closer instead of zooming
Zooming makes you lose image quality. Try to get closer and you will be surprised at how different the quality may be. So don't hesitate to move around your machine and zoom out once you have taken the first global photos of your machine.
Take horizontal pictures
As you might know, everything is horizontal on the web, and especially on YouTube. If your photo/video is horizontal, you will see black bars on the left and right.
You know now why you should care about images when selling used machinery. Everything is going fast on the web and optimizing your images is a part of the process of optimizing your chance of selling. Let's take pictures!
Thank you for reading our articles, stay informed about the industrial world and Exapro by following us on Exapro Hub, Facebook, Twitter and LinkedIn.