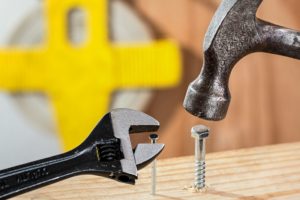 You want to sell used industrial machinery at the best price and get money back quickly? The truth is that you will probably make mistakes that will slow you down or make you miss opportunities.
As always, Exapro is here to help you avoid 10 common mistakes that most equipment sellers make.
1. Not knowing the value of the machinery
First, be sure of the value of the machinery or equipment you want to sell. Some factors may come into play, such as the year of manufacture, the model or some specific options. It's better to have a price range to be able to negotiate and offer a realistic price in relation to your expectations. Without this, you will be wasting your time offering a price that is totally out of line with the market for which your potential buyers will not even bother to contact you.
2. Not contacting multiple buyers
Even if you think that you are going to do business with this one particular buyer, nothing guarantees it. You must be in contact with several potential buyers. Nothing requires you to limit yourself to one. Each buyer has different characteristics such as the available budget, the place of delivery, or the language spoken. Nothing limits you to only contact buyers near you.
3. Not being transparent
Perhaps the most important point. It's indeed very important to be transparent with your potential buyers. Mitigating the truth or lying on one point can cost you a lot once the sale is made or can stop the sales process when the buyer inspects the machine. You also have to provide a proper documentation and description of your equipment. Some buyers will focus their attention on very specific points. You must be prepared for any eventuality.
4. Not providing visuals assets
Nobody will pay attention to your equipment if you don't provide photos or videos. Make sure to highlight your machines with visual quality and if possible in working order. If you don't know how to film a product, read our article "How to film product video". You will know what you need to make a machinery video, the process and the advantages you get from it.
5. Not offering your machine to the whole world
In a globalized market, with buyers available all over the world, you have to offer your product worldwide. There are solutions to help you reach them even if you don't speak the language of the buyer. At Exapro, we offer a website available in 9 languages where multilingual agents are the intermediary between you and these potential buyers from around the world. Your sales chances are maximized thanks to a highly increased visibility. So take your chance to contact your neighboring country or even further, and sell your machine faster.
6. Not asking advice from a specialist
It can be very tempting to manage your sale alone. However, if you consider the number of hours you will accumulate for your buyer search and management, you will quickly reach saturation. That's why contacting a pro, such as an Exapro agent, can help you. What are the advantages? An expert will first detect for you only serious buyers. Then, it will take care of the exchanges by email while thinking of all the necessary questions and processes essential to the sale of your machine. This saves you time and increases your chances of selling.
7. Not using online marketplaces
Marketplaces are by far the best way to sell your used equipment. Thanks to the many tools they offer, you greatly increase your chances of selling. You have to choose the best marketplace through criteria such as the reputation of the site, the number of machines available and the tools available, and your machine will then be displayed to the whole world. For example, Exapro has an internal search engine with a very precise categorization. Various newsletters customized by our visitors as well as monthly newsletters are regularly sent. If you add the work of an agent to these tools, the sales job is almost done for you.
8. Not accepting an inspection
In most cases, the buyer asks if it is possible to carry out a real inspection or online. Do not refuse it. This could be considered dishonesty behavior and could put an end to the sales process. If it's really not possible for you to do it, just be transparent and explain the reasons.
9. Not minimizing uncertainty
The equipment market is constantly and rapidly changing. The longer you wait, the more likely you are to lower your prices and see the demand increases. For example, be sure of the payment date and payment method to minimize disruption in your operations.
10. Not establishing a relationship for future deals
Trust is the key. You will probably need to sell a new machine again in a few years. The more you work together with your partner, the better he/she will understand your business reality and be able to get you the best results.
Thank you for reading our articles, stay informed about the industrial world and Exapro by following us on Exapro Hub, Facebook, Twitter and LinkedIn.