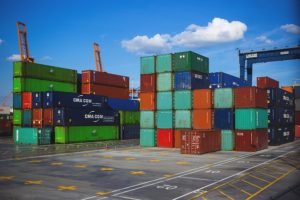 The transportation of a single piece of industrial equipment or an entire enterprise is a rather complicated task. You can entrust its implementation only to experienced professionals who have worked for many years in the area of logistics of heavy oversized cargo.
Heavy equipment transport is often complicated by its non-standard shapes and sizes, and also by its huge weight. This service can be used by any manufacturing industry, oil or gas industry, etc.
Stages of Heavy Equipment Transport
Unlike usual cargo transportation, transportation of oversized and heavy equipment requires a high skill of executors and competent approach to workflow organization. The whole process of shipping can be divided into several stages:
1. The departure of a specialist for inspection and evaluation of equipment. The master of rigging should assess the dimensions of the cargo and the requirements for handling it. This will allow you to choose the right vehicle for transportation, the mechanisms for loading/unloading, and to calculate the optimal route by which transportation will be carried out directly.
2. Dismantling of equipment. This stage may not be necessary if the equipment requiring transportation is new and it simply needs to be delivered to the production site, etc.
3. Rigging, implying the loading and unloading of equipment using special equipment. It should be noted that the most common technique for performing rigging works are hoisting. Such work is necessary if lifting the load by hand is not possible.
4. Overcoming the marked route. It is important to correctly draw up a route that guarantees the safety of cargo and a clear observance of the designated delivery times.
5. Installation and commissioning. This stage is not mandatory for the company, which offers transportation of commercial equipment, as well as heavy and oversized equipment in other areas of human activity. However, if necessary, the customer of the transportation of equipment may ask whether the service is provided by the contractor. The specifics of the organization and implementation of each of these stages depend solely on the requirements for the carriage of goods and their characteristics. For example, the transportation of medical and industrial equipment involves a number of requirements that differ significantly from each other.
Features of Transportation of Medical Equipment
Medical equipment – a delicate cargo, loading/unloading and transportation of which require maximum responsibility. It is also desirable that such works were performed accompanied by a specialist well versed in the equipment of this kind. There are a number of requirements that can be observed when performing such a service as the transportation of medical equipment:
Packaging for equipment must meet all safety requirements. If the equipment is transported in disassembled form, it is necessary to pack each of its parts. Most often for the packing of medical equipment is used air-bubble film and cardboard boxes.
Also, the equipment can be coated with polystyrene foam. Metal containers or wooden boxes can be used for packing large units. Everything depends on how fragile the equipment is and what type of transport will be used for its transportation.
Rigging should be done with the use of suitable equipment, in the course of which damage to equipment is excluded. It is also important to correctly calculate the attachment points of fixing parts of rigging equipment, take into account the inclination angles of the submerged equipment and the parameters of the room.
And, finally, special responsibility for the performers lies during the transportation of medical equipment. The route should be calculated in such a way that the shaking in the way was minimal, there were no sharp turns, slides, etc.
How Is the Industrial Equipment Transported?
Transportation of industrial equipment is also characterized by the requirements described above. Complex technical devices, like medical equipment, are a delicate cargo, which implies compliance with safety rules and when carrying out rigging, and during transportation itself.
Each unit of transported equipment must be evaluated by experts and insured. If the plan of rigging and transportation is correctly drawn up, the cargo owner will not have to worry about his safety.
Thank you for reading our articles, stay informed about the industrial world and Exapro by following us on Exapro Hub, Facebook, Twitter and LinkedIn.