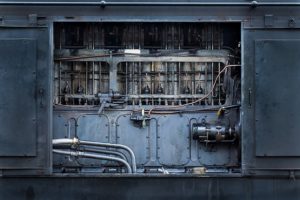 For many businesses, large machinery is an integral part of their financial profiles. However, these machines are often expensive, which is why it is important to know how to get the most of your investment back later on.
Successful companies understand that upgrading machinery is crucial to maintaining seamless production, in addition to making sure the company stays up to date with technological trends.
The key is to sell used machinery while it is still in decent enough shape so that you can make money on it, rather than selling it once it has denigrated too much to make any profit.
Selling used machinery online has become increasingly practical, especially with the rise of user-friendly online marketplaces that have made it easier than ever to sell the machinery for the best possible price.
Listing used machinery online takes a matter of minutes and can reach a potential audience of millions of buyers, enabling you to get rid of your equipment without having to take precious time out of your busy schedule.
Top Benefits of using an online marketplace
In addition to saving your business both time and money, there are many other advantages of using the web marketplace to sell used machinery online. These include:
Savings in set-up and operational costs by avoiding having to pay shop assistants and salesmen
Reducing order processing costs; instead, customer orders come straight through your orders database from the online marketplace you are using to sell your machinery
The Internet enables you to reach a much wider audience than traditional sales methods, which is particularly advantageous if your company has a global reach
Competitive edge – able to sell 24 hours a day, 7 days a week
Online payment can be transferred instantly
Attracting a wide array of customers
Being able to display detailed information about your machines, finding a perfect match for demand
Offerings can be improved using data collected by tracking customer purchases and analyzing trends
You don't have to be a professional seller to sell used machinery online
Still, there are several factors you should consider to ensure that your machinery sells as quickly as possible, instead of sitting on a virtual shelf with no offers.
Research pricing and industry trends
Most importantly, you need to be realistic with your prices. If you are selling a used machine that has depreciated significantly over the years, then obviously you aren't going to be able to sell it near the original purchase price.
The majority of customers browsing online marketplaces that specialize in used machinery are looking for a good deal, often filtering searches by lowest price first. If you are on the higher end price wise, your listings are more likely to get passed over.
To get a feel for what constitutes fair pricing for your used machines, it can be helpful to search through various listings to compare the selling prices of the same or similar items.
Also be sure to consider current market conditions when deciding to sell your machinery. Price fluctuations can be influenced by industry cycles, the economy, international exchange rates, and speculation. Seasoned sellers know how to leverage these factors in their favor by tracking the global marketplace and choosing the best time to sell.
Cleaning and refurbishing
This may seem obvious, but making sure that your machinery is presentable by cleaning or refurbishing it is an easy way to show potential buyers the value of your product.
For example, if your machine is relatively old and has been used for many years, it is better to invest in overhauling prior to selling, rather than putting it on the market worn or damaged. While some equipment is sold "as-is," small renovations can help you extract a higher profit.
Detailed description/information
Detailed descriptions and information are the most important determining factors when it comes to customer decisions. This is why it is crucial for sellers to provide clear and varied photographs, a thorough description of the machine, and technical specifications. The more information a buyer has about a product, the more likely they are to purchase the machine.
Including this information can also save you time by helping you avoid an extensive inquiry about your product. Be sure to be as transparent as possible to keep the transaction as simple as possible!
Closely Inspect Buyers
To avoid disappointment and frustration, make sure you are using an online marketplace that verifies buyers prior to letting them browse or make offers. A reliable marketplace does everything possible to mitigate risk for its sellers, increasing the likelihood of a fair and simple transaction.
If you are interested to sell machines online, check how Exapro works, or add your machine directly!
Thank you for reading our articles, stay informed about the industrial world and Exapro by following us on Exapro Hub, Facebook, Twitter and LinkedIn.