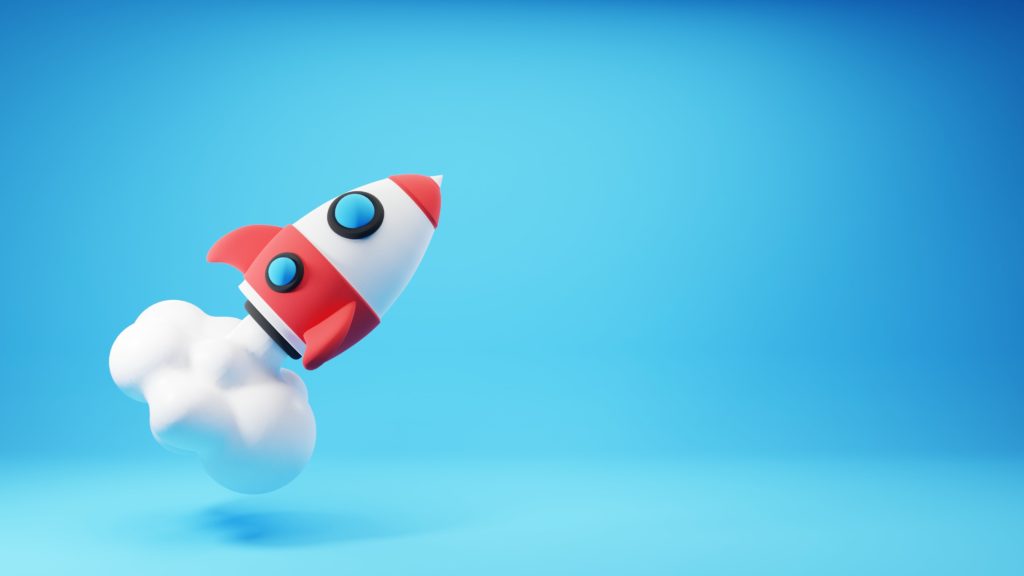 Lean and obsolete production can boost your business growth by many folds. You can get maximum profit just by relying on a trustworthy online auctioning marketplace. It will help you enhance your cash profit by selling your surplus assets. We are providing a list of top notch marketplaces that you can trust for comprehensive asset management and disposition of industrial equipment. IT instruments, property assets, Medical and pharmaceutical instruments, Biotechnological chemicals…
In today's world, hard work is essential, but if you want to distinguish yourself from others, then, you will have to play smartly. You need to stay updated with the latest tactics and opportunities that can help you gain extra profit. Keeping in mind all studies, outcomes, and most fruitful business strategies of this fast-growing world; online auctions can be a superb way to save your money and also to establish a personalized business.
This article is a guide to let you know about online auctioning, uses, benefits, best marketplaces for online selling. Enjoy reading.
What is the aim of an online auction?
First of all, people can sell almost everything they want. An online auction is a treasure hunt for industrialists, businessmen, brands, companies, and individuals around the globe. Doesn't matter in which region of the world you are living in; you can get your desired products quite conveniently that you couldn't ever imagine affording.
From this, you can easily understand the basic concept of availing auctioning services. If you are a buyer, then, you can buy anything from anywhere in the world cost-effectively. If you are a seller, then it's a golden opportunity for you to sell your surplus products and obtain significant profit without any extra effort.
Industrial equipment auctions are the most common and prominent around the globe. It is since industrial equipment is quite expensive and is in a massive demand.
How Do Auction Websites work?
There are large numbers of eCommerce platforms for online auctions. Each of them claims to be the best. Well, to actually choose the best one of them, you should be clear about two things.
Which site is most appropriate according to your requirements and the website accessible for you or not.
Secondly, it's better to have a comprehensive budget plan before consulting any auctioning website.
Okay, so let's discuss what these sites basically do? Auction websites have different pages and layouts to organize your products attractively. The primary goal of these sites is to target the most relevant audience to sell your equipment.
These sites do not merely rely on organizing equipment in a presentable catalog and target the relevant audience, but also keep updating the auction details, offers, discounts and availability of products to provide you maximum advantage. Sounds cool?
List of Reliable online auction marketplaces around the globe:
So, get ready to be a part of the online auction business? Well, if you are reading this then, of course, it's a big yes! Here we have summarized a brief but comprehensive catalog of some of the most renowned, top-ranked and trustworthy marketplaces that you can surely count on. Here you go.
SRI Advertising
EquipNet
Euro Auctions
Eddisons
Dechow Auktionen
Troostwijk
BVA Auctions
Apex Auctions
Hilco industrial
International Auction Group
DB Reklame Services
Let's discuss each of them comprehensively so that you can make a complete assessment.
SRI Advertising:
SRI Advertising is an American based auction marketplace known to organize sophisticated industrial equipment auctions for 20 years. This company has gained significant popularity with an enthusiastic motto "We get buyers to your auctions." They hold auctions for big brands and industrialists that are why they have become a distinguished marketplace in business. Moreover, Auctioneer is their one of the most reputed clients.
SRI Advertising uses the latest tactics to build-up to the mark marketing strategies for auctions. Some of these services are media planning, post-sale analytics, brochure design, ad campaigns of social media platforms as well as trade marketing. You can surely count on SRI Advertising for a successful auction.
EquipNet:
EquipNet is a top-ranked online auction marketplace for disposition and management of surplus assets. They provide comprehensive second-hand asset management services with best solutions to maximize your profit. EquipNet covers industrial equipment, electrical appliances, medical apparatus, pharmaceutical, and biotechnology chemicals and various other lab instruments.
The fundamental vision of this remarkable company is to maximize seller's sales to provide them supreme cash profit by targeting the most relevant audience. Secondly, this organization was built on the concept of helping buyers who cannot afford expensive machinery or want to start a business without burdening their pockets. The third and most important one is to save the environment by extending the utilization of products rather than just disposing of them.
The targeted services of EquipNet are project management, auctions, global logistics management, procurement, lab relocation, appraisals, complete disposition services, individual and regional asset management… If you are concerned with any of the fields mentioned above that EquipNet is the most appropriate choice for you.
Euro Auctions:
They are one of the most consistent leaders of the auctioning industry with gross revenue of £400 million annually. Euro Auction is initially based in Ireland and the UK but provides online and onsite auctioning services in every region of the world.
They specifically provide auctioning services for construction tools and industrial equipment. With 60 auctions in a year, Euro Auction is undoubtedly dominating this industry with pride. Their package of services contain a full-fledged auctioning process with appropriate advertisement strategies; this includes local and international marketing, repair and maintenance services, in-house shipping, product monitoring, disposition, and whatnot. They mark a 100% success record in international auctions around the globe.
Eddisons:
Eddisons is one of the most popular auctioning marketplaces in North England. They operate regionally but across the borders too. Eddisons was established in 1844 and now has become the uncrowned king of the auctioning market in the whole of England. The company is known to provide financial, functional, and practical services to financial institutes and commercial property owners as well as dealers.
Eddisons specializes in delivering steadfast property services. Such as sale and let of commercial property, property auctions, property insurance and maintenance, Industrial and business machinery asset management and evaluation of the property as well. All, in a nutshell, it's an excellent site for all property-related auctions.
Dechow Auktionen:
With a golden experience of a complete century, Dechow Auktionen is an unbeatable winner of Germany's auctioning industry. They provide customized and tailored services according to client's specific requirements. They have an experienced team who design perfectly suited auction solutions according to the precise needs of customers.
Dechow Auktionen has been a member of Auction Group since 2015 which is recognized as the best auctioning platform for thousands of sellers and buyers from 95 countries of the world. From this, you can surely take an estimate of their popularity and reliability.
Troostwijk:
Troostwijk is a prominent online auctioning platform in Europe. They work on the philosophy to value all auctionable industries across the globe. Moreover, They only provide online auctioning services but cover almost every region in the world. Toostwijk has their personally designed auctioning software that helps them to interact with millions of sellers and buyers around the globe as well as their customers.
Toostwihk claims to be the most prominent online auction organizer in the world with a 100% success rate per 1300 auctions in a year, which is genuinely fantastic! Isn't it?
BVA Auctions:
From a conventional auction house to a renowned online auctioning platform, BVA Auctions has been recognized as one of the most trustworthy online auctioning marketplaces in the Netherlands as well as the whole world. They carry medals of success with 1.3 million registered clients and billions of visitors on their website not yearly but monthly. Are you amazed too?
BVA is also a member of Actio Group that is a certificate of its reliability itself. They provide wide-ranging asset management services for a number of industries, including construction, industrial equipment, and much more. If you want to sell and buy products reliably and cost-effectively then, BVA is the right option for you.
Appex Auctions:
With 15 years of marvelous experience, Appex specializes in delivering customized and tailored CNC and manual equipment auction services all over the world. It is known for offering up to the mark services according to the requirement of customers without burdening their budgets. Also, they are known for offering fair and transparent services with ease of shipment and dealing.
The ultimate mission of Appex is to entertain buyers and sellers with high quality dealing services by providing sale directions and relevant audience to the seller. Besides, they offer best-customized tools to buyers for convenient selling around the globe.
Hilco industrial:
Hilco is a top-notch American company that claims to rule over the auctioning market of not only America but the whole world. They are basically secondary members of Hilco Global which is famous across the globe for delivering bespoke disposition, industrial equipment auction, and monetization of already used assets.
Hilco has sold assets of worth $5 billion until now. This company has its appearance in more than 53 regions of the world with leading auctions in every part of the world.
International Auction Group:
International Auction Group is primarily based in Spanish but now have their online presence in nearly every country of the world. They are well-known for providing auctioning services of industrial equipment. They deliver customized asset management services with evaluation, logistics, the latest tactics, and comprehensive analysis.
IAG's vision is to provide complete asset management solutions to the seller to maximize their cash profit. Besides, they provide the most appropriate asset management services to seller and businessman who need help to manage their assets due to relocation, refurbishment, or closure. Undoubtedly, IAG is one of the best marketplaces to buy and sell your desired products affordably.
DB Reklame Services:
DB Reklame Services provides a vast range of advertising services all over the world, initially, the company is located in the Netherlands, and their office is in Amstelveen. They are known for delivering premium quality advertisement packages. Their team is proficient and experienced. The best thing about DBRS is that their services are swift, and you can always count on them in any critical marketing situation.
Wrap-up:
This article is a comprehensive guide where we tried to let you know that why online auctioning is an excellent option to save money? How online auctioning websites work and how can you select a suitable marketplace to exhibit your products as a seller or buy them to grow your business. You can visit more marketplaces at Bidsuite's official site. BidSuite always tries to provide satisfactory services to all of our clients. This is our honor to be a partner with the world's most renowned, reliable, and trustworthy auctioning marketplaces. Like always, we will never disappoint our clients' and keep our head up with pride to deliver nothing but the best.