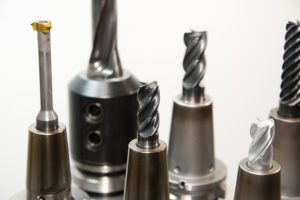 For companies that depend on various types of machinery for their work, regular maintenance is critical. Regular maintenance, or machine overhaul, ensures that your machines are able to function effectively and efficiently.
Though it might seem costly on the surface, machine overhaul guarantees that your machinery is working at its optimum proficiency. Hence can help you avoid the financial burden of your equipment breaking down.
Effective machine overhauling requires more than just hiring someone to check your machinery every now and then. Quick daily inspections should also be a part of your maintenance plan so that minor problems can be identified early.
This is a crucial step to prevent any irreparable damage later on. Thanks to advances in technology, many machines today have built-in intelligent maintenance systems, which can help simplify this issue. These systems allow companies to assess and predict potential problems. They represent an effective tool when it comes to preventative care for your machinery.
Two Types of Maintenance
There are two main types of maintenance: preventative (scheduled) maintenance, and corrective maintenance.
Preventative maintenance is when machinery or facilities are inspected, maintained and protected before a breakdown occurs. The primary goal of this type of maintenance is to avoid failures, safety violations, unnecessary production costs, and losses. As well as conserve original materials of fabrication.
Corrective maintenance is when machinery is repaired or replaced after wear, breakdown or malfunction. This is often the most expensive kind of overhaul because of the costs associated with repair and replacement, as well as the losses in revenue during this period.
What does machine overhaul consist of?
Professional machine overhaul services are usually completed by qualified engineers, who can come and inspect your machinery and offer advice regarding both long-term and preventative care.
Full machine servicing generally includes:
On-site machine inspection and assessment

Full disassembly of the machine

Cleaning

Replacing minor items (i.e. guides, ballscrews, etc.)

Replacing the writing and electronic components if needed

Repainting the machine

Restoring the machine to service with function and geometry testing
After completion, you will be provided with a thorough report describing the machine's operational status, as well as any recommendations for further maintenance work, an overview of potential upgrades and information on the latest technical developments. Machine overhaul is important because it restores your machines' efficiency and, subsequently, your product quality.
Machine Retrofit
Retrofitting is an option for machinery where the replacement for a new machine is not financially feasible. Instead of replacing the entire machine, retrofitting allows you to add new technology and features to older systems. It can be as basic as replacing a few parts of the machine, or as comprehensive as including a completely new electrical system or full machine rewiring.
CNC Retrofit
A CNC retrofit is a strategic way to upgrade to the latest control technologies and can help companies extend the productive life of their machinery. Typically, a CNC retrofit upgrades the CNC, axes servo motors and drives, spindle motor and drives, and a portion of the associated wiring and related electromechanical components. If the machine is generally in good condition, CNC retrofitting can effectively improve overall performance without costing a lot.
Reasons for Retrofit
To determine whether a machine retrofit is necessary, you can perform an ROI analysis. ROI analysis will document the value your company will lose if you choose not to invest in a retrofit, rebuild or remanufacture of a machine. For instance, small machines may not be good candidates for a retrofit from a financial standpoint, as most small machines can be replaced economically. Weighing the benefits of a retrofit can also be helpful.
Benefits of a Retrofit
Usually inexpensive – buying a new machine can be very expensive, especially when you factor in additional costs such as transportation and assembly
Significantly reduce CNC maintenance costs – the new retrofit system will be more reliable, and often includes a multi-year warranty for parts and maybe labor
Energy savings – studies show that nearly 20% of machine running costs can be attributed to energy consumption; older drive systems tend to burn away expensive electricity
Higher performance
Data accessibility and customization
Improved technical training support
Standardization
Easier operation and programming
Enhanced precision
How to choose a retrofit partner
When choosing a partner for your retrofitting, it is important to make sure that they have specialized knowledge in the particular type and model of your machine. Be sure to ask for references and confirm the quality of their work, as well as inquire as to how long the machine was out of commission during the retrofit. Also be sure to get multiple quotes for various companies, so that you can be sure you are getting the highest quality service.
Through adequate machine overhaul and retrofitting, you can improve the performance of your machinery and ensure that your machinery remains productive for a long period of time.
Thank you for reading our articles, stay informed about the industrial world and Exapro by following us on Exapro Hub, Facebook, Twitter and LinkedIn.