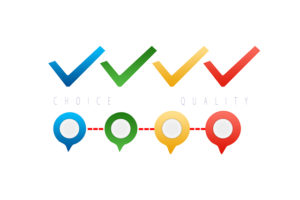 Exapro online marketplace is home to over 48 thousand used machines advertised on this international trading platform. Each of the advertised machines was naturally advertised online following one particular goal: sell the surplus machinery so that it can serve another business.
Among thousands of offers for used machines aired on Exapro, what are the chances that exactly your machine will be recognized by potential buyers and eventually sold? To attract buyers attention, it's crucial to understand how you can make your offer stand out on Exapro.
How to Increase the Chances of Selling?
1. Film Your Machine on Video
While product pictures definitely add to the product image, seeing a machine on video (under power or not) can be a deal breaker. Making a product video is very easy, just switch your smartphone to video filming mode and start filming. If the machine is still under power, potential buyers will be excited to see the machine in operation.
In case the machine is no longer under power, you can still use the opportunity to showcase the machine from all sides and angles, showing the operation panel and even some examples of the final items manufactured on the machine.
When making a video, remember the longer, the better. Instead of a 10-sec video, dedicate yourself to filming for at least 30 sec. Keeping in mind optimal video length is around 1 minute. When done filming, simply upload your video on the Adding product page. It works just like with uploading pictures. Maximum file size is 20 MB, in case your video is bigger, you can also transfer the video file to us via info@exapro.eu. Your machine video will not just be visible on the product page, it will also be advertised on Exapro YouTube channel.
2. Organize an Online Inspection
Modern technology nowadays makes it possible to save time and money on traveling for machine viewing. Instead, you can offer potential buyers to execute machinery inspection online. How is that possible? Simply by establishing an online connection between your production site/warehouse where the machine is stored and the buyer's side.
By simply making an online video call, you can showcase the machine in all details to the buyer. It seems a win-win situation when the buyer can save the traveling effort and you can still represent the machine in the best way. In terms of time-resource, it's even possible to have several online viewings a day which is not the case with real face-to-face machine inspection.
3. Further Ways to Improve Your Offer
Despite the know-how, like publishing machinery video and executing online machinery viewing, there are more old-school ways to make your offer stand out online. There are steps you can perform immediately to increase the chances of selling for advertised products.
It's important to consider that machines with the known and published year of manufacture have 5 times more chances of being sold. If you haven't published the year of manufacture yet, you can still edit your offer through Exapro client's account.
The same rule applies to the technical specifications of the machine. The more technical details your reveal in your offer, the better the picture potential buyer will be able to have. Add the necessary technical parameters and specifications according to the category of your machine.
Displaying technical information and filling in machine description also helps your offer to rank better on Google. Which means potential buyers will be able to get relevant search results when looking for machines similar to yours.
Thank you for reading our articles, stay informed about the industrial world and Exapro by following us on Exapro Hub, Facebook, Twitter, and LinkedIn.