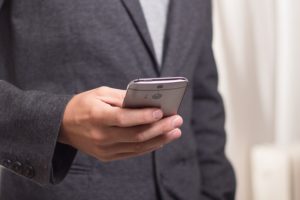 Being a major online marketplace for used machinery, we deal with hundreds of client's requests on a daily basis. Based on our 10+ year experience, we can follow the trends and tendencies in clients' behavior. When you're thinking of putting your machine on offer through Exapro, there are surely some questions that come to mind. To make your journey with Exapro as smooth as possible, we've tried to answer the most common seller's requests.
I have a machine for sale. What should I do?
If you're not yet familiar with Exapro services, you'd better start off with reading our guide on How to sell your used machinery online with Exapro. In just 2 minutes, you will get a solid idea about Exapro online platform for used machinery and our services. Otherwise, you can Start selling immediately by filling in our online form for sellers. Make sure you provide a detailed description of your machines, preferably supported by good quality pictures.
Do I pay anything for Exapro services?
Exapro's main advantage is that our service is free for sellers! You can list as many machines as you need on Exapro and it won't cost you a dime. Exapro works on a commission based system. The commission is only paid when you make a deal with a buyer through Exapro. The commission fee is added on top of the selling price (from 5% to 10%). You can find detailed commission scales here.
What if my machine is sold outside of Exapro?
No worries. Exapro service is non-exclusive. It means you can offer your machines on other platforms, too. In this case, it can happen that your machine is sold outside of Exapro. Since our service is also free, you just delete your offer from Exapro and we're sorted. It is completely up to you if you decide to place all your offers on Exapro or use some alternative options as a backup.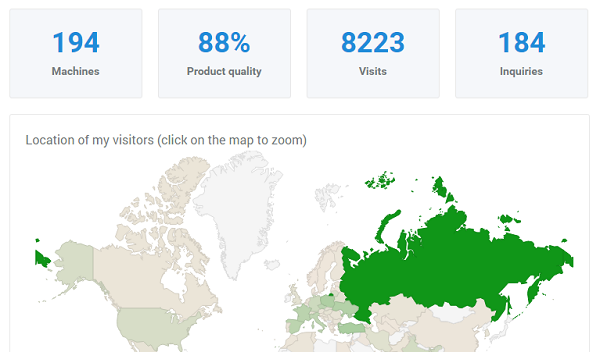 How can I follow inquiries on my offers?
For better client's experience, we've created Exapro client's account – an intuitive user-friendly platform where you can keep track of your machines. All you have to do is sign in to your Exapro account to get access to your sales statistics. On a seller's dashboard, you will see the number of visits and inquiries on your machines, as well as the quality of your offers on Exapro. We've also implemented an interactive map for you to see where potential buyers are situated geographically.
How much should I sell my machine for?
At Exapro, we don't really have any strict pricing guidelines. The rule applies: the seller sets the price for his machines. We leave it up to you if you decide to make your price public or choose to hide the price. In this case, your offer will have a Price on request sign next to it. Again, to make your life a bit easier, we've put together some general suggestions on used machinery pricing based on our experience in used machines industry.
How long till my machine gets sold?
As a seller, your main focus is on selling the machine as quickly as possible and making sure you get a good deal. We've been following up on the sales statistics to create a straight-to-the-point answer to this question: How long does it take to sell used machinery. Check out this article and be certain to follow the recommendations based on our 10+ years experience.
---
We've also created a separate list of questions-answers for our buyers. Don't hesitate to check out Exapro FAQ for buyers. If any questions remain in terms of Exapro and our services, please leave us a message through the Contact form.
Thank you for reading our articles, stay informed about the industrial world and Exapro by following us on Exapro Hub, Facebook, Twitter and LinkedIn.