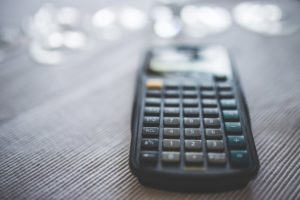 At first, this question might seem inaccurate. Why would you as a seller bother about the cost of selling? Isn't it true, that when you sell something the money flow comes towards you, not the opposite? It is quite right, however not for all fields of business. When it comes to selling used machinery, some hidden costs might occur in the process. So let's shed some light on the procedure of selling second-hand industrial equipment and all the costs that might come up along the way.
Ways of selling used machinery
Selling used machinery can be done through multiple channels. Some sellers prefer to only work directly with proven business partners. This method requires established business relationships within your industrial field and good knowledge of potential partners in your area.
With global digitization and internet development, new distribution channels come forward. Majority of businesses are now done through online platforms, and used machinery market is no exception. Second-hand industrial equipment can be sold via online global marketplaces for used machinery.
How online marketplaces work?
Let's use our imagination for a second and think of a traditional market. What is the main purpose of a market? At the market offer meets with a demand, sellers meet potential buyers and products are matched with final consumers. Exactly the same principle applies to any online marketplace, just now we use a fancy addition "online". So online marketplaces for used machinery are also created to help machinery sellers meet with the most prospective buyers.
How much you pay to sell machinery online
The costs for online marketplaces vary, so we will stick to our own platform for used machinery trading – Exapro. A seller can add as many machines on Exapro as needed, our service remains free of charge! What is also unique about Exapro, we allow an unlimited number of offers which are automatically translated into 9 languages. So instead of reaching only English-speaking customers, your machines will be presented to Spanish, Italian, Polish, Turkish, Russian, Czech, German and French audience. Just imagine how that will increase the number of potential buyers!
There is no need to worry about the lack of language skills. Every seller on Exapro has a designated personal agent. The agent is taking care of all the inquiries for your machines and picking only the most prospective buyers for you. In general, our team speaks all 9 languages on a native level, so the language barrier is never an issue, not if you stick with Exapro.
Selling costs
Commission
Exapro service is unlimited and always free for sellers. Our commission is added on top of your selling price and varies from 5 to 10%. You can check out Exapro commission range on this page dedicated to selling machinery with Exapro.
Maintenance
Speaking of hidden costs, what can you expect when selling used machinery? Before putting your machine on offer, you might want to arrange general maintenance or overhaul of the machine. Essentially, machines in good and excellent working condition can be sold for more lucrative prices. It is a common practice among used machinery sellers, to perform a service check on the machine they are about to sell. Recent general maintenance of the machine is undeniably a strong selling point.
Shipping
Global online marketplaces for used machinery have indisputable benefits. Selling machines internationally also mean that the buyer and seller of the machine will most probably be located in different countries and even different parts of the world. So the transportation of the machine is an inseparable part of the selling process. Some sellers prefer to take responsibility for the shipping including shipping costs. Others sell machines on EXW basis which implies buyer arranging all the logistics on his own. Before you put a machine on offer, think whether you'd like to be in charge of shipping or not.
Thank you for reading our articles, stay informed about the industrial world and Exapro by following us on Exapro Hub, Facebook, Twitter and LinkedIn.