Being a major online marketplace for used machinery, we deal with hundreds of client's requests on a daily basis. Based on our 10+ year experience, we can follow the trends and tendencies in clients' behavior. There is a list of common questions that frequently cross our buyers' minds. So we decided to make this list public and provide detailed answers to the most frequent questions. In order to save your time and concerns, please enjoy reading!
What is the price of the machine?
When browsing machine offers on Exapro, there are few ways to find out the price of equipment. Machine price is visible on the right side of the product card on the list of all machines in the preferred category.
When you click on the machine you're interested in, you will see a detailed product card with the description, pictures, and technical characteristics. Price of the machine is also visible on the product card, just above Contact the seller button.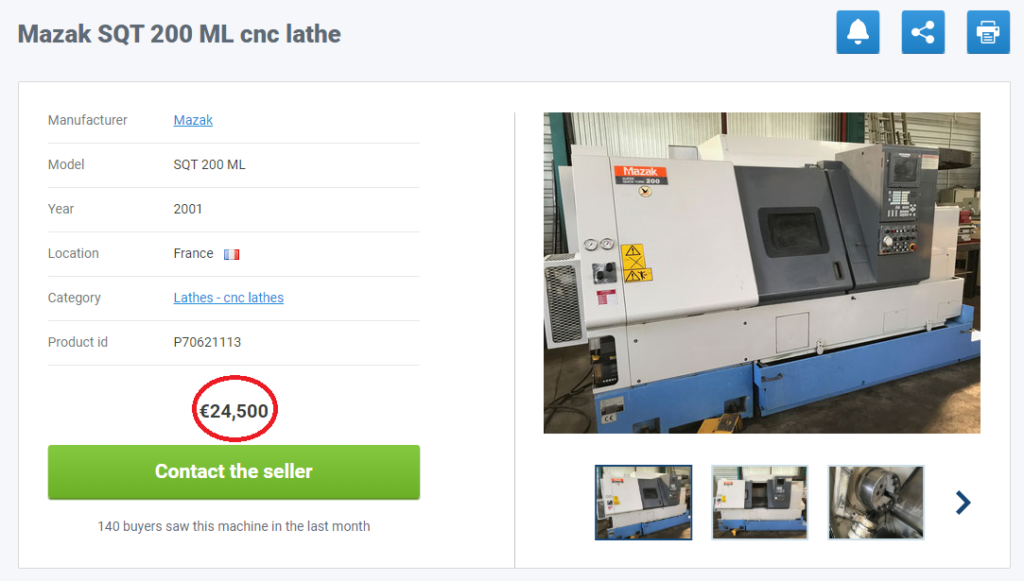 What does Price on request mean?
On some product offers instead of a price you will see Price on request tag. So what does this tag mean? It means the seller of this machine doesn't want to state the selling price publicly which is actually a common practice in the used machinery field. To get to know the price, just click on the green button below to Contact the seller. Don't hesitate to ask what the price of the machine is, you will get a reply promptly.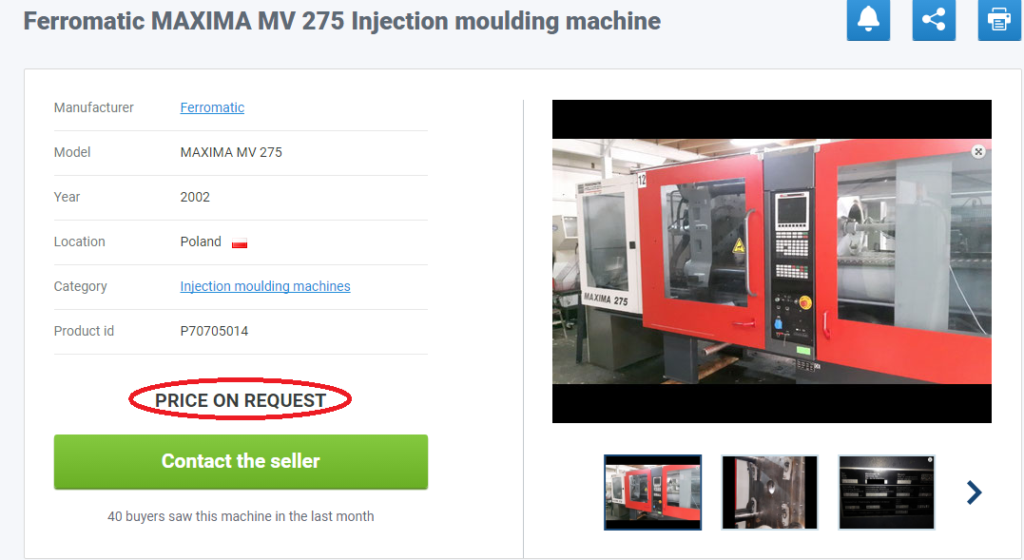 How do I get in touch with the seller?
One click is between you and the seller. To get in contact with the seller of the machine just click on Contact the seller button. On the product page, it's located just below the price, its color is bright green – you won't miss it. Exapro personal agent will take care of your request and answer any questions you might have regarding the machine.
What if machinery price seems unfair?
In case you feel like the machinery price is not accurate, you can always try to negotiate the price. There are 2 outcomes of this situation. You will either get a polite rejection if a seller has a different opinion on that matter. There is nothing personal about it, just keep searching for machines and you might stumble upon a more reasonably priced offer. In another scenario, the seller will be willing to negotiate and go down with the price. By all means, there is nothing to lose and it's definitely worth trying to negotiate.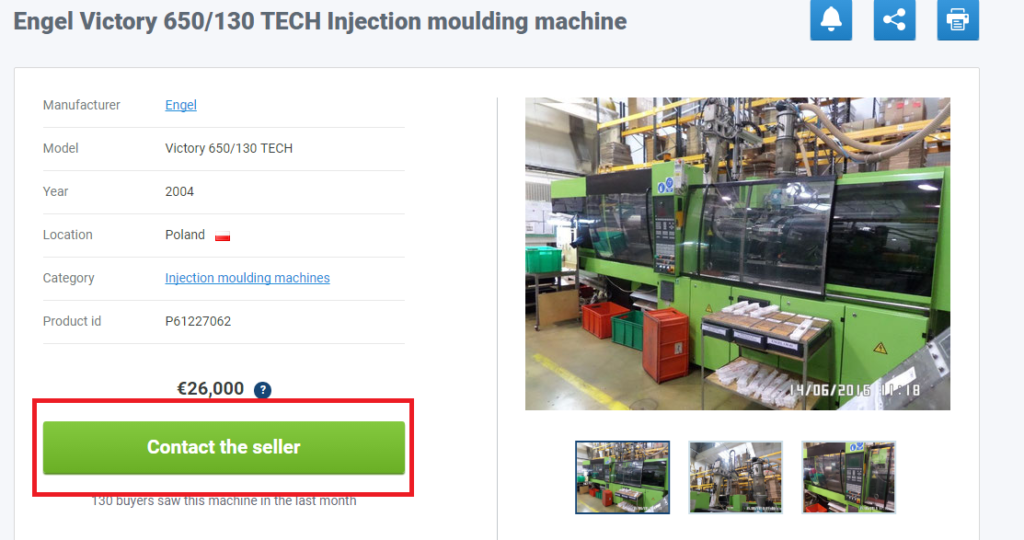 Why didn't I get an answer to my request?
Normally, all relevant requests are replied to promptly. Exapro agents try to react to all inquiries as soon as possible. If you are not getting a reply, it might be due to a few reasons.
For example, Exapro agent in charge of the machine is currently out of the office. Yes, we're not machines and we need holidays from time to time. Usually, during his absence, an agent will pass his agenda to one of the colleagues. However, in this case, a reply might be taking longer than usual.
We didn't receive your request. A technical issue or a connectivity failure can occur at any time. Don't hesitate to repeat your inquiry and send us another request.
Your request was considered irrelevant. Rarely, we do get inquiries which are not related to machinery purchase. For all general requests please use the form on the Contact us page.
---
If after reading this there is still something you would like to ask us about, you can do so via the Contact form.
Thank you for reading our articles, stay informed about the industrial world and Exapro by following us on Exapro Hub, Facebook, Twitter and LinkedIn.