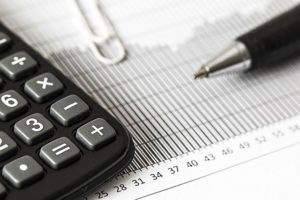 Making sure that equipment and machinery work properly is essential to ensuring that your business runs smoothly. However, accidents and malfunctions do happen from time to time, and if your business depends on a vital piece of equipment, you could end up in a difficult situation that could affect your company's productivity and profitability.
This is why it's imperative to understand the importance of ensuring your used machinery so that your company is prepared when the unexpected occurs.
Depending on the size and complexity of your machinery, it could take days, weeks, or even months of repairs to get it working properly again – during which time you are losing revenue, while also having to pay for the servicing.
This is why business equipment insurance is fundamental to businesses of all sizes. Business equipment insurance mitigates risk by covering your machinery repair costs, in addition to reimbursing you for lost income.
Business equipment insurance
Business equipment insurance, also called equipment breakdown insurance, is a type of "umbrella" insurance that nearly every business can benefit from. Business equipment insurance addresses the risks that are inherent to the operation of business machinery and covers loss resulting from the accidental breakdown of almost any type of equipment that operates under pressure or that controls, transmits, transforms, or uses mechanical or electrical power.
This accidental breakdown can be caused by a number of reasons, including:
Weather-related events (i.e. lightening-based power surges)
Fires
Broken water pipes
Network loss due to severed fiber or communication lines
Intermittent or total power failure
Human error
Theft/burglary
Natural disasters (i.e. earthquakes, tornado, etc.)
Security breaches caused by hacking or computer virus
Lost or corrupted data caused by damage to physical devices or network failure
System failure
Many business equipment insurance policies provide "all risks" coverage, meaning that every possible hazard is covered unless it is specifically excluded. This means that nearly any sudden or unexpected loss or damage to machinery while at work/rest, in transit, or during overhauling, assembly or dismantling occurring during the period of insurance will be covered.
Business equipment insurance ensures that businesses don't suffer great financial losses because of unpredictable circumstances, and is especially helpful for companies in fields such as IT, hospitals and medical facilities, manufacturing companies, and many more.
What does business equipment insurance cover?
Business equipment insurance covers many machinery-related issues:
Pays to fix or replace failed machinery
Reimburses financial losses related to labor and time needed to fix or replace failed machinery
Reimburses lost business income directly caused by the failure of a piece of machinery
Covers other costs to minimize losses or to get machinery working
Reimburses for loss of materials or related goods directly tied to the breakdown of machinery
Sum Insured
The sum insured in the insurance policy should be equal to the cost of replacement of the insured property with new property of the same kind and same capacity. This includes replacement cost, freight and customs duties if needed, and assembly costs.
Compensation Categories
Partial Loss – In the case of partial loss, repairing (instead of replacing) the machinery is an option. The insurance company is responsible for paying for restoring the damaged machinery, including dismantling and re-assembly.
Total Loss – If the insured machinery cannot be repaired, the insurance company will pay the actual value of the item.
Who can obtain business equipment insurance?
Business equipment insurance is not only available to used machinery owners – it can also be acquired by the lessor/lessee of the machinery. While it's true that, if you are leasing machinery, you are granted a certain amount of protection for equipment failures or malfunctions, you may still be in need of your own business equipment insurance.
This is because, even if your service provider is responsible for fixing the broken machinery, they are not responsible for reimbursing you for any losses you incur as a result of the machine's inability to produce for your company.
What about equipment warranties?
Equipment warranties can be helpful in certain instances, but they still do not provide as much protection as business equipment insurance. This is because their coverage is generally limited to specific time frames and causes of equipment breakdown, they exclude operator error as a covered cause, and the warranty will also not reimburse you for any business income loss.
Other things to be aware of:
Property insurance policies – Many companies assume that their property insurance covers their equipment, but this is often not the case. Property policies typically only provide coverage for accidents such as fire, flood, and theft, while machinery insurance covers internal causes, such as mechanical failure, electric short-circuiting, a motor burnout, or damage resulting from an accidental event.
Business interruption insurance – Business interruption insurance is not a substitute for business equipment insurance. Business interruption insurance covers the reduction of income/increase in the cost of working in the event of lost income resulting from an insured loss of or damage to your property, not the property itself.
Get Equipment Coverage
When searching for business equipment insurance, make sure you get enough overage for all of your used machinery, so that you will be protected in case of unexpected damage or failure. Insurance is an essential component of making sure your business is stable and resilient.
Thank you for reading our articles, stay informed about the industrial world and Exapro by following us on Exapro Hub, Facebook, Twitter and LinkedIn.