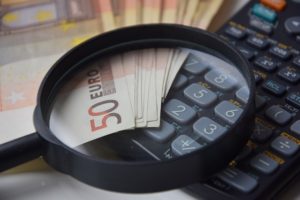 Plenty of businesses in the modern age depend on the machinery. Manufacturing, packaging, printing – the list of operations performed by machines can go on.
When production fully depends on machinery and its ability to handle the daily workload, it can seem reasonable to invest in brand new equipment.
A common perception is a new machine will show stronger performance and better functionality. However, buying used machinery proves to be profitable and even more rational in certain cases. Let's have a look at the obvious benefits and reasons to purchase used or refurbished equipment.
Buying used machinery
Better Availability
Focusing on brand new equipment only strictly limits your possibilities as a buyer. In the era of global networking, online marketplaces for used machinery become the strong alternative of traditional markets. Buying used machinery online brings closer the vast number of offers from all around the world.
As a buyer, you can search for machines in a specific category or in a specific location. However, in the present global world, even shipping machinery from one continent to another is no big deal. Same applies to the import and export of machinery. So do not hesitate to take the advantage of buying equipment in the online marketplace.
Easy Maintenance
Machinery that has been available on the market long enough guarantees its owner sufficient access to spare parts. In case of a breakdown, it's critical to be able to secure the spare part quickly. Used machinery provides you with better chances of obtaining the needed parts in no time.
Another aspect is the number of the service specialists capable to perform the repair. The longer the machine has been on the market, the more technicians there will be capable of providing professional maintenance, as well as overhaul and retrofit.
While buying new machinery you never know what the situation is going to be with service parts or technicians, used or refurbished equipment represents a safe haven in this sense.
Limited Devaluation
As with any new equipment, a new piece of machinery immediately loses value the moment you buy it. In some cases, the immediate depreciation is almost 50% of the original value. This means, with a purchase of a new machine you inevitably lose funds. To prevent this, choose equipment from the used machinery market.
Purchasing used equipment for your facility helps you to avoid the sunk cost from devaluation. Besides, you can still sell your used machinery using one of the online marketplaces.
Best Short-term Solution
In case you only need the machine for a short-term job, buying used machinery is your best shot. A refurbished machine can be purchased for a project that only lasts a couple of months. Considering limited devaluation, the machine can further be sold successfully. It's hard to disagree, there is any better short-term solution than refurbished equipment.
Necessary expenses
Buying used machinery is the means of cutting down costs. However, there are certain unavoidable expenses which are related to every deal. To reassure the buyers, these necessary expenses also relate to purchasing brand new equipment. Be prepared to spend extra money on:
Inspecting equipment: Inspection of machinery is not always possible due to location reasons. However, if the used machine you plan on buying is located within reach, it pays off to visit the site and check the condition of the equipment in person.
Preparing the machine for transport: Disassembly can be performed on the spot and you can take care of it yourself. Otherwise, the seller or the service technician can take care of de-installing for you. In this case, preparation will require extra costs.
Rigging: Rigging stands for loading your machine on the truck and belongs to buyers responsibilities. The seller can assist you with finding a reliable and qualified rigger to perform the loading.
Shipment: Another necessary expense related to delivering the purchased machine from the seller's facility to your site. Buyers tend to be put off by this extra cost assuming the shipping charge is going to be over the top. But the truth is, freight costs are usually less than 10% of the price of equipment.
Save by buying machinery online
When searching for used machinery online, you will notice many offers don't have a specific price set. It is common for offers to state "Price upon request". This line gives a direct hint that the seller is willing to negotiate the price. Start negotiation with requesting the price of the machine.
Afterward, don't hesitate to give the seller your best offer conditioned by your budget and the current situation on the market. Learn how to buy used machinery with Exapro and start searching for the machine you need.
Thank you for reading our articles, stay informed about the industrial world and Exapro by following us on Exapro Hub, Facebook, Twitter and LinkedIn.