Ilapak is a manufacturing company that has led the packaging sector for more than 45 years. Since its modest origins in the 1970s, the business has developed into a market-leading producer of packaging equipment with a reputation for quality, reliability, and innovation. They are also known now as "IMA-Ilapak".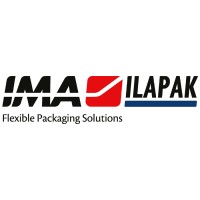 Ilapack's dedication to creating strategic alliances is among the important elements that have influenced its success. The business partnered with the IMA Group in 2017, a well-known Italian producer of processing and packaging equipment. Thanks to this relationship, Ilapack was able to benefit from IMA's expertise in processing and packaging technologies, while IMA gained access to Ilapack's knowledge of horizontal and vertical packaging solutions.
Ilapack has created a variety of packaging machines over the years to fulfill the demands of various sectors. Their product line includes horizontal flow wrappers or commonly called flowpack, vertical form fill and seal (VFFS) machines, and entire packaging lines, all of which are intended to help firms become more productive, waste less, and produce higher-quality goods.
What is a flowpack machine?
A flowpack machine is a kind of packaging technology used to wrap goods in a tube-shaped, continuous film that is sealed on the bottom and top as it is created around the item. In the food business, this type of equipment is frequently used to package baked goods, fresh vegetables, confectionary, and snacks. It is also employed in non-food industries, such as the packaging of hardware, medical equipment, and other items.
The adaptability of flowpack machines is one of their key benefits. They are a popular option for companies that need to package various items because they can handle a variety of product sizes, shapes, and materials. Also, compared to other types of packaging machinery, flowpack machines are frequently less expensive, which makes them a desirable choice for small and medium-sized businesses. You can find plenty of used machines on the market.
The continuous operation of flowpack machines can enhance production and efficiency. They can operate at high speeds (metres/min), which is highly advantageous for companies that need to efficiently and quickly package goods. Moreover, flowpack machines' airtight seals help to maintain the product's freshness, extending shelf life and lowering waste.
Real-life examples of products that are commonly packaged using flowpack machines include the following:
Bakery products, such as bread, cakes, and pastries;
Fresh produce, such as fruits and vegetables;
Confectionery, such as chocolates and sweets;
Snacks, such as chips and crackers;
Medical devices, such as bandages and syringes;
Hardware items, such as screws and nails.
User-Friendly Carrera 1000 M offers advanced features for easy operation
The Carrera 1000 M is a fully automated machine that can package goods efficiently and quickly at speeds of up to 100 metres per minute. This flowpack is meant to be easy to use, making it accessible for operators to set up and run the machine correctly. It has a user-friendly interface and basic controls.
Some of the technical features of the Carrera 1000 M include (please note that the information below was found online and should be confirmed with the manufacturer):
A maximum film reel width of 1000 mm;
A maximum product height of 120 mm;
A maximum product length of 600 mm;
A sealing jaw width of up to 900 mm;
A maximum speed of 100 metres per minute;
A touch screen control panel for easy operation.
The Carrera 1000 M is a high-end flowpack machine, and thus its cost will depend on several variables that will vary according to the needs of each individual. The Carrera 1000 M's cost will probably require a large investment if you decide to buy it new. You can also find it on the second-hand market for a lower price, but potentially some modifications will be needed.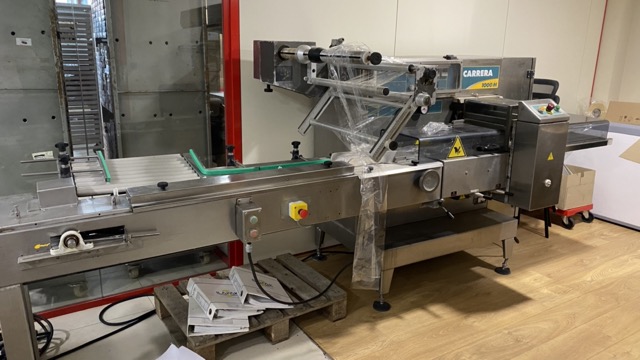 In conclusion, the Carrera 1000 M is an innovative and effective flowpack machine that is created to assist businesses in quickly and efficiently packaging their products while also maintaining the freshness of the product. Its sophisticated technological capabilities, user-friendly design, and adaptability make it a popular choice for companies across a variety of industries.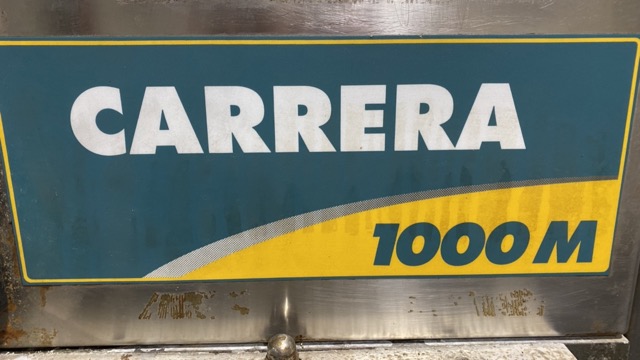 In case you are looking for a second-hand machinery solution, we have the following equipment available immediately here. Do not hesitate to contact us, and we will shortly get back to you.