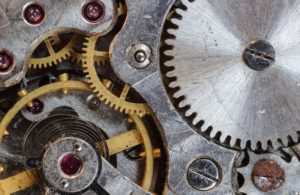 Whatever your sector (electronics, metal, packaging, plastic, pharmaceutical, printing, textile …) this fateful question always comes at one time or another: should I replace my machines by used machines or new?
Despite the maintenance, regular inspections or spare parts replacement, you must make the decision to buy new or used machines. Exapro Hub helps you to see more clearly.
Take the Step of Buying Used Machines
We have selected five different reasons why buying used machines is smarter to consider than buying new ones. Let's take a look together at the different benefits.
Faster and Money-Saving
When you want to buy a new machine, you first think about its cost and delivery time. Your current machine might be out of operation and you need to find a solution. Buying a used machine most of the time brings you the answer to your concerns. Indeed, your next machine is probably already in stock and you will be able to get it sooner than if it was a new one.
Second-hand machines generally have a period of about several weeks against several months with new equipment. This makes it a considerable asset in terms of time and in terms of cost. Your machine will be operational faster so that you lose as little as possible in terms of productivity and turnover.
Help Save the Planet
Today, all companies want to highlight their environmental commitment and the purchase of a used industrial machine is another argument. Failing to end up in a refill with some spare parts recovered here and there, your current machine will end up in a dump.
The manufacture of new machines also impacts the environment due to several manufacturing processes. The purchase of a used machine makes you a more responsible and ecological company by acquiring a new machine already on the market and owned by a third party.
Profitability without Sacrificing Quality
This is probably the first thing that comes to your mind when talking about second-hand: profitability. This must be done without sacrificing quality. Thanks to careful inspection and repackaging, you're sure to get a good deal. This is all the truer because of the following reason.
A Sales Expert Takes Care of Everything for You
Agents take care of everything. Thanks to experts such as Exapro in the sale and purchase of used machines, your purchase request is 100% supported. Furthermore, you can ensure the quality of the final seller and avoid scams (and waste time again). A potential seller is in Spain and you only speak French or English? No problem. The multilingual agents are there to help you again. Everything is done to increase your chances of finding the right seller. If you don't know Exapro yet, discover how Exapro works.
A Privileged Relationship
Trust is very important and through this process, you will create a privileged relationship with your seller and your agent. You may be able to get a good offer on your next transaction and get special conditions as well.
Ready to sell a machine? Feel free to contact us, or to learn a bit more about us.
Thank you for reading our articles, stay informed about the industrial world and Exapro by following us on Exapro Hub, Facebook, Twitter, and LinkedIn.