For nearly 70 years, the German company Illig has been at the forefront of producing high-quality packaging machinery. Wilhelm Illig established the business in 1946, and since then it has grown to be one of the most renowned and trustworthy brands in the sector.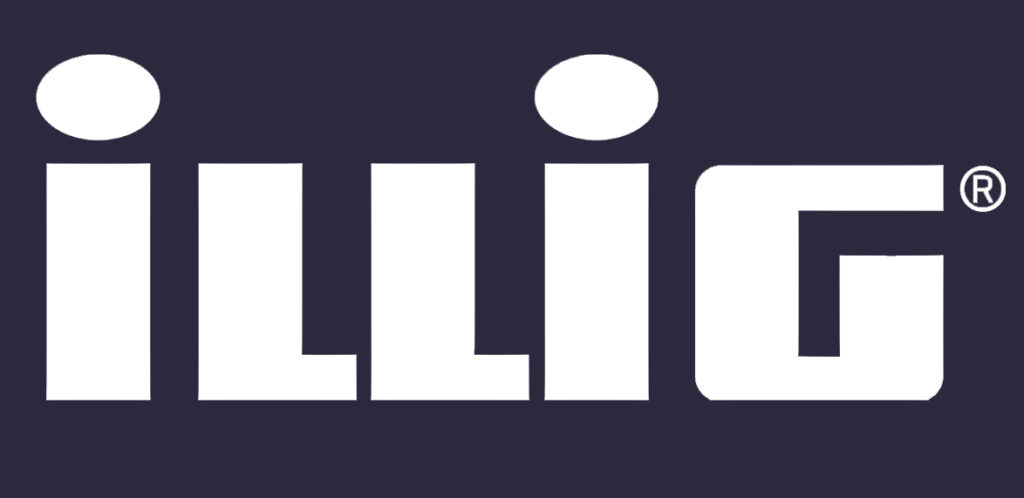 Illig built a reputation over the years for manufacturing durable, dependable, and high-performance equipment that are utilised in a variety of industries, including the food, beverage, pharmaceutical, and packaging sectors.
Illig invests continuously in R&D to ensure that its products continue to satisfy the evolving needs of its clients. Illig is dedicated to providing the best in used machinery, with an emphasis on innovation, quality, and customer service.
Overview of the different sectors using Illig's machinery
To name just a few, the food, beverage, pharmaceutical, and packaging industries are the principal sectors that use Illig's equipment. Several of the main uses for Illig's equipment include:

Thermoforming: Applications involving the thermoforming of plastic sheets into various shapes are carried out using Illig's machinery.
Illig's machines are designed to give great performance and durability and are used extensively throughout the world. For example Dixie is a brand of disposable cups, plates, and cutlery, and their cups are made using thermoforming technology.
Blister packaging: Another application for Illig's machinery and is a popular form of packaging in the pharmaceutical sector. A plastic pocket or cavity is used in blister packaging to contain a product and keep it safe while being transported and stored. For example: Advil is a brand of pain relief medication, and their tablets are commonly sold in blister packaging.
Cup Making Packaging: Illig's machines are employed in the cup-making process, which results in the creation of plastic cups for use in the food and beverage industries. Several of the top businesses in the food and beverage industry use Illig's machines because they are built to provide great quality and performance. For example: every day, Starbucks, a chain of coffee shops, utilises millions of disposable cups, many of which are made by Illig's cup-making equipment.

Illig's Most Popular Models on the market
Some of the most well-known models among Illig's clients' selection of machines are as follows:
Illig RDM 70K: Known for its dependability and strong performance characteristics, this machine is frequently used for thermoforming applications.
Illig RDKP 72D: Known for its high quality and dependability, this machine is used to manufacture plastic cups.
Illig UA 100 ED: This machine is a staple in the pharmaceutical sector and is used to create blister packing.
Among the most widely recognized machines from Illig and a significant component for thermoforming applications is the Illig RD53 machine. The machine is known to be of excellent reliability and quality, and it provides an assortment of features that make it a popular option for businesses across several industries that we have already presented earlier.

A focus on the Illig RD 53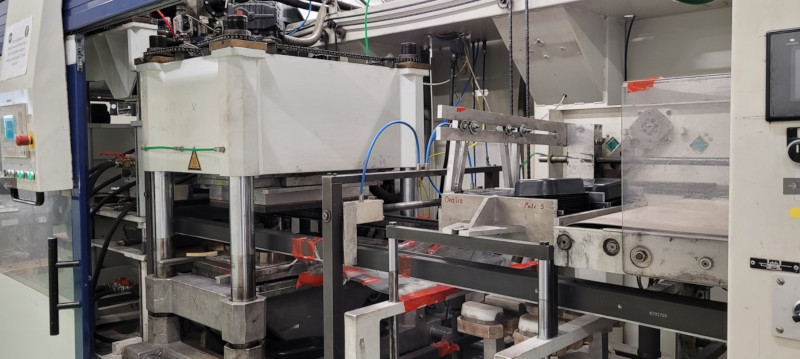 The Illig RD53 has a few essential characteristics, such as:
Modular Design: The RD53 has a modular design, which allows customers to have simple customization and production flexibility. As a result, the machine may be quickly customised to meet the unique requirements of the producer, resulting in increased production and efficiency over the long term.

Small design: The RD53 is a smaller machine than other thermoforming machines, therefore, it can save some room in the factory. Due to the increased flexibility in plant architecture and utilisation, this is especially advantageous for firms with limited space.

High-Performance: The RD53 is a machine with excellent performance that can create a variety of materials, including PET, PP, PS, and PVC. For companies or manufacturers who demand constant and reliable quality, the machine can also produce complex parts with high precision and accuracy.

Energy-Efficiency: The RD53 was created with energy efficiency, which enables it to cut down on energy usage and operating expenses. Advanced heating and cooling systems, along with other energy-saving measures, are used to achieve this.
The RD53 differentiates itself from competing models thanks to its cutting-edge features. Its sturdy construction makes it a dependable and long-lasting purchase. The machine is a great option for a variety of applications due to its flexibility and versatility. For businesses looking to buy used equipment, the RD53 is a sensible investment because spare parts are still available for it.
Illig now and in the coming years
Illig is a business that is dedicated to expansion and development, and it has a variety of plans for the future. One of the company's key goals is to keep creating cutting-edge goods that will assist its clients in increasing their productivity and efficiency.
Illig also prioritises building a presence in new markets and is actively looking for international business alliances. Illig is in a good position to accomplish its objectives and establish itself as a market leader for second-hand machinery because of its dedication to quality and customer service.
In conclusion, Illig is a well-known business with a long history of building top-notch machines for a variety of industries. The RD53 is a model that stands out and provides exceptional value for the money because of its cutting-edge features, adaptability, and long-term dependability. For companies wishing to buy used equipment, the RD53 is a great option as the spare parts are still readily accessible which is not the case for all the used machines present on the market.
In case you need more information or have any interest in the RD53, visit: https://www.exapro.com/illig-rd53-p220830030/ and we would be happy to get back to you as shortly as we can!