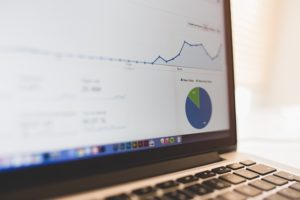 Increase sales of any product can be achieved with standard methods – through advertising, participation in thematic exhibitions and conferences, changes in the scheme of staff motivation, etc.
But the sale of industrial equipment is a narrow industry with its own specifics. Knowing the specifics of this direction, it is possible to increase sales by at least 20%. Let's get down to the practical tips on how to increase sales of used machinery.
Be client oriented
There are two types of customers who may require equipment. Selling goods, you need to know clearly with whom you are dealing.
Customers who already have such equipment
Such customers are well-oriented in its features, know all the problems associated with its use. To sell equipment to such a client, one must know well the technical nuances of its operation.
You can find out these nuances at specialized forums by talking with people who use this equipment. If you already have customers who bought equipment, you can look to them for production and personally talk with the technologist.
Customers who are only planning to open a business and purchase equipment of your type
Such customers, most likely, still do not know all the subtleties and nuances of its operation. Your task is to invite them to communicate with a specialist who already has experience in operating the equipment.
At the stage of entering the business, the customer can not assess the importance of the service, since he does not understand what difficulties will be faced in the future. Buying equipment, many do not even think about how exactly and how often it will have to be serviced.
Your task is to convey this information to the buyer. And more to explain how the purchase of products from you will make it easier for him to live, and from what problems will save.
Restraint from competitors
When selling equipment, one must know his competitors well and understand what they offer the buyer. To convince the buyer to contact you, you need to understand what your conditions and products are better. Pay attention to:
The cost of products that is similar to yours. If the competitor's product is cheaper, you should understand why the price is reduced. Perhaps you can go down with the price as well?
Technical features of competitors' equipment. It is extremely important to get feedback from both your customers and the buyers of competitors – find out what they like, what they do not, what problems and difficulties arise in the course of operation. In extreme cases, you can get technical information at specialized forums.
Service maintenance. What do competitors offer? What is their warranty period? What is the monthly/annual maintenance cost? How is your service better? What interesting things can you offer the buyer?
The price of exploitation. The price of exploitation is the amount of money that a client will have to spend on the maintenance and servicing of purchased equipment. This indicator is especially important when selling expensive equipment, which is not easy to replace. If you sell cheap equipment, you can also play on it. Prove to the customer that your equipment is so cheap that in the event of a breakdown it will be easier to buy a new one. So, the client does not have to invest money in repairing it or tolerating the forced simple due to a malfunction. Also, spare parts will remain.
Business characteristics of products. The technical characteristics of the equipment are not enough for its successful implementation. To increase the selling rate, it is worth calculating its business characteristics, such as the costs of line maintenance, the number of products that can be produced per unit of time (day, month, etc.) and the like. Engineers are important technical characteristics, but the management and owners – the figures confirming the profitability of the purchase. If the business characteristics of your equipment are better than those of competitors, the choice of customers is obvious.
Compatibility. If you know that most potential customers use the equipment of a certain brand, it is important that your equipment is compatible with it. Then your chances of luring customers to themselves will increase significantly.
Thank you for reading our articles, stay informed about the industrial world and Exapro by following us on Exapro Hub, Facebook, Twitter, and LinkedIn.