The transport method is an important consideration in planning the shipping process of industrial machinery. In addition to the cost, it is necessary to evaluate the urgency of the shipment, the value of the machine itself, and its size and weight. In this article, we would like to help you decide on the best way to transport your industrial machinery.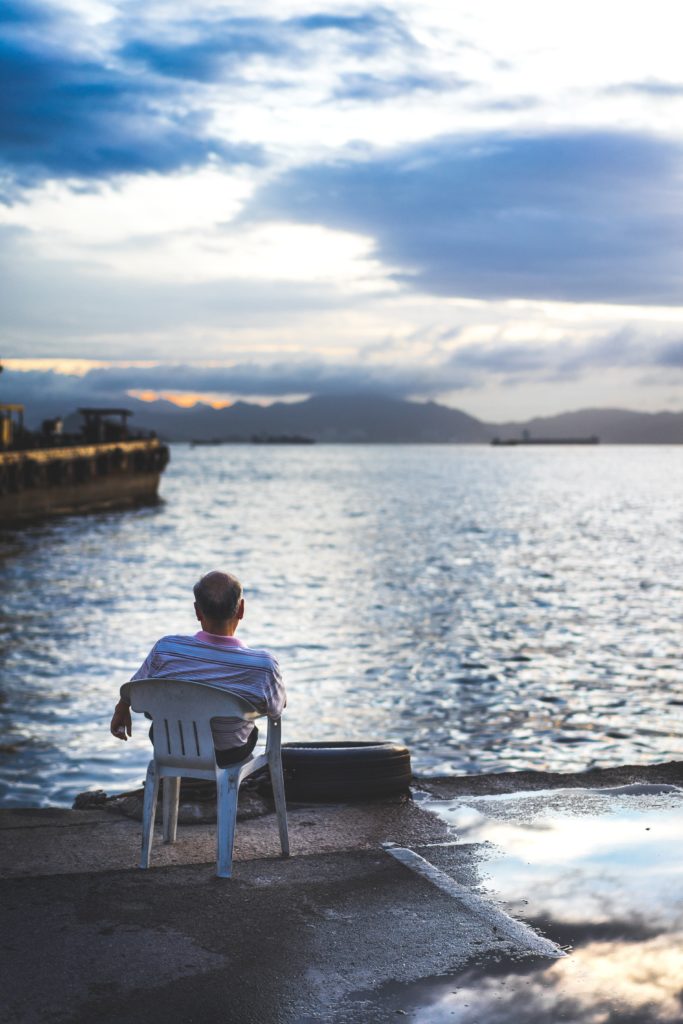 Air freight transportation
As global GDP grows over the next fifteen years, there will be a demand for higher value products. According to the air cargo forecast of Boeing from 2016 to 2017, the value per ton of total commodity traded all over the world will increase proportionally. Boeing expected the worldwide air cargo transport volume to grow by an annual average of 4.2%. Air freight transportation is an important transportation means. We will respond to markets and supply chains that demand speed.
Another advantage of air transport is that cargo handling is generally small. As a result, there is less chance of damage or theft occurring when using air. However, there are also unique drawbacks of air freight transport, such as speed requirements and fuel used, which makes it the most expensive one. It also has its size and weight restrictions that you have to consider even more when transporting industrial machinery.
Sea freight transportation
Maritime trade accounts for about 90% of world trade, according to UNCTAD, 1,687 million tons (estimated in 2015) was transported in approximately 177.6 million tons container covering 99.7 billion tons / mile (estimated) in 2016 of). Due to its size or volume, there are several types of cargoes that cannot move or are economically impossible by non-sea vehicles. Sea freight transportation is a cheaper shipping method, but the disadvantage is that transportation time is long. Another advantage of transportation is that size and weight of industrial machinery can be a problem for air. It is not for shipping. Marine transport is widely used for transporting for shipping light and heavy industrial equipment. In addition, elements of large and irregular shapes such as motors and propellers can move thanks to this transportation mode depending on how sensitive the delivery time is.
In addition, companies focus more on the environmental impact of shipping. Air freight transportation service emits more pollutant gas with less space capacity in comparison to sea freight transportation service which we consider as a much more environmentally friendly transportation mode with higher loading capacity.
The main advantages of marine transport are as follows:
Suitable for a wide range (even the havier industrial machinery) of products with long delivery times.
It is the most environmentally friendly among all transportation facilities.
Large capacity: A single very large container ship can transport +/- 20,000 equivalent units up to 20,000 feet (TEU).
It is economical. Line delivery is the most efficient way to ship goods.
Multiple carrier options for carriers.
Broad coverage all over the world.
Road freight transportation
Road freight transport is one of the most common of all transport modes. We use it widely for continents like Europe, Africa and North America. With the processing of a single customs document it is possible to move the goods in multiple states and countries altogether.
Road transport has several advantages over other means of transport, such as:
Quick and scheduled delivery
Tracking and tracking.
Save packaging costs compared to other modes
Regional, cross-border, long and short delivery (including rural areas)
Full of door to door service, it is one of the most economical means of transportation and very welcome when relocation industrial machinery.
However, trucking is somewhat limited by what can be transported by limiting the size and size of the vehicle used and the weight. Another limitation is that it is affected by weather, road conditions, and traffic.
Railway freight transportation
Another way of transport thought to be "environmentally friendly" option is railway. The train has less fuel consumption per ton mile than a train that can travel on roads and up to 100 wagons, and only one driver is required. However, there are some additional costs for moving the train. At each end of the railway freight transportation, delivery of the road becomes necessary, and a height expense occurs for moving the container between the train and the road vehicle.
On average, long trips tend to be cheap on trains and short trips are cheaper on roads. The place where the cost neutrality reaches depends on many factors specific to the route and the product, but in general the cost neutrality can be expected to be in the range of 130 to 150 miles. In 2015, the first freight train carrying ISO cargo containers from China arrived at Rotterdam Port in 18 days compared to the normal 44-day sea.
As in the Netherlands and the UK, the movement of cargo by containers from China to the logistics centre in Europe is considered an important step in the development of trade between the two continents. He has encouraged multinational companies such as Hewlett-Packard and Ricoh to use delivery routes from Europe to China. Ricoh's European Department of Transportation Director points out that railways are a relatively fast means of transportation and that China can take as little as 20 days if it can make effective plans. In addition, while the train environment releases much less CO 2 than the air freight transportation, rail freight transport also has several advantages such as all containers arrive to the site once together.
The main advantages of rail transport are as follows:
Reliable traffic schedule.
We will alleviate road congestion and reduce emissions.
Rapid and profitable delivery over long distances. Usually 500 miles or more.
Railway is the most efficient form of land transport. Trains can transport things equivalent to over 400 trucks.
Multimodal freight transportation
Another option to consider is the use of a multimodal solution of freight transportation, that is, multiple transfer modes. Multimodal is a combination of various transport modes such as railway, road, ocean and so on. Customers can economically manage shipping from start to finish, ensuring optimum care and efficiency at all stages. As an example, there is a regional railway network that we can combine with truck. Suppliers such as DHL, Geodis, UPS and DB Schenker are offering this type of solution across China's Silk Road Network. According to UPS, this service saves up to 65% compared to airways and the transportation time is up to 40% faster than the standard sea move.
Sea-Air freight transportation is another example of multimodal transport. This service is cheaper than aviation and is thought to be faster than maritime. Sea-Air freight transportation, is an alternative for sole air or sea. It saves time and costs as well as environmental considerations for the global transportation industry. In some cases, you can avoid this delay rate by using this transfer mode.
The main advantages of multimodal transport are as follows:
Efficient and profitable delivery options.
Containers move in the world using multiple transport modes.
Clients can process entities to manage all transfer modes under one document.
Reduce the distance of goods between manufacturer and consumer.
Conclusion: What kind of transportation should you use?
There are numerous options for transporting your industrial machinery. Each mode has advantages and disadvantages. Before planning your load and choosing the best mode of transport, you need to prioritise your needs of time delivery, evaluate precisely your loading dimensions and weight and then compare costs.