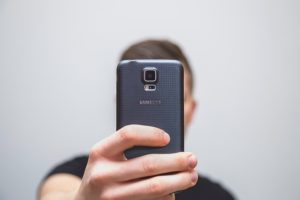 Machinery inspection is an inseparable part of the used machinery purchase process. Before you buy any used item – be it a car or an industrial machine – you naturally want to make sure everything works smoothly.
Who would want to spend money on a used machine that can't actually perform? Hence, machinery viewing is a crucial phase when the buyer can finally make up his mind on whether he'd complete the purchase.
Living in a globalized world, we appreciate instant and simple solutions. Globalization also brings along certain challenges, such as when you trade machines internationally, buyer and seller of the machine could be separated by thousands of miles.
Let's say, a buyer from Germany would like to purchase a machine which is currently located in Australia. The price is accurate, machine condition is good and overall it seems to be a perfect fit. However, adding the traveling costs for machine inspection can decrease the value of the whole deal.
And what if the inspection shows some imperfections, would that mean that all the traveling effort was for nothing? So here is a good chance to introduce an alternative to physical machinery viewing – online machine inspection.
Using Online Technology for Machine Inspection
Since we're surrounded by online technology and artificial intelligence, why not to make a good use out of it? Every businessman nowadays has a smartphone with a camera. Together with the smartphone usually comes at least half a dozen communication/messenger apps. Combined together, it represents a perfect opportunity to view the machine without having to travel across the globe.
Upon agreement with the seller, the machine can be inspected via an online call. All is needed for online inspection is an internet connection and a smartphone with a good quality camera.
On a pre-set time and date, the buyer can call the seller using one of the online messengers. When the seller answers the video-call, the online translation will start immediately allowing the buyer to see everything on the other side of the camera.
This way the buyer can inspect the machine in details by just asking the seller to point the camera on different parts of the machine. The online inspection also makes it possible to see the machine in operation, check the technical data or the overall condition of the machine. Modern, simple and very efficient method of machine inspection.
Benefits of Online Machine Inspection
Cost saving. Saving cost on traveling to destination plus other unexpected expenses is the biggest benefit of online inspection. Instead of buying costly flights or train tickets, spending money on petrol etc. buyer can execute machinery viewing from the comfort of his workplace. All he needs to do is make an agreement with the seller and proceed with the viewing via video conference.
Time-saving. Imaging traveling for a few hours just to see the machine briefly. In a situation when buyer and seller are located in different countries, traveling time can never compare to the time of actual – even very thorough – inspection.
Allows to see the machine in details – save screenshots
If you'd like to try a new modern way to inspect machines, don't hesitate to propose this method to buyer/seller side. In case a mutual agreement is achieved, there can be no obstacle for online machinery inspection. How did your machine inspection go? Please share your stories in the comments.
Thank you for reading our articles, stay informed about the industrial world and Exapro by following us on Exapro Hub, Facebook, Twitter, and LinkedIn.