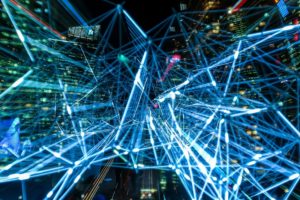 What does the word "Terotechnology" mean? What can this multidisciplinary approach can bring to your business? Do you need it? If you are looking for a complete definition, you're on the right website.
Together, let's go through its origin, definition, goals, but also its steps and interesting benefits you could apply to your company.
Origin, definition, and goals of Terotechnology
Developed in the United Kingdom in the early 1970s, the word "Terotechnology" comes from the Greek root word "terein" which means "to guard" or "to care for". It's used with the word "technology" to refer to the study of the costs associated with an asset throughout its life cycle from acquisition to disposal. It can, therefore, be applied to equipment, machines, buildings, plants, and structures and includes the expenses and revenues of the organization that acquires them. However, the condition is this must involve a systematic application of financial, engineering, and management expertise in the assessment of the lifecycle impact of the acquiring organization on these revenues and expenses.
The goals of Terotechnology are therefore to optimize the installation, operation, and maintenance of equipment thanks to expertise in management, engineering, and finance. The different stages of an asset's life are analyzed in order to reduce its costs and methods are developed to prolong its lifespan.
What does Terotechnology include?
The practice of Terotechnology, also known as "life-cycle costing", is a continuous cycle which includes different steps to cover the entire lifespan of an object. It begins with a plant design and a selection of the required item. Then comes its manufacturing or installation followed with its commissions, operations, and maintenance. After this, Terotechnology includes its removal, sale, disposal, dismantling, decommissioning or retirement. Finally, Terotechnology includes a consideration about the object's replacement.
What are the benefits of Terotechnology?
First of all, this approach offers many benefits such as a better maintenance and a higher reliability of plant and equipment. Then, you will get a better evaluation of costs of maintenance and repair and lessers breakdowns among the equipment. Finally, Terotechnology also improves the quality and the efficiency of operations, and the communication between suppliers, producers, and customers.
Example of Terotechnology
Let's take the example of a car company that is interested in applying Terotechnology to forecast the exact costs associated with assembly, transportation, maintenance, and finally a calculation of salvage value. Many variables come into play and must be estimated in order to perform different calculations. Without the application of Terotechnology, the company approaches the life cycle of an asset in an ad hoc and non-cyclical manner, which can lead its business to a very difficult situation.
The various financial analysis tools used by Terotechnology are for example net present value (NPV), discounted cash flow (DCF), and internal rate of return (IRR). The goal is to minimize the costs associated with the asset in the future. These costs can include maintenance, engineering, wages payable to operate the equipment, operating costs and also disposal costs.
Thank you for reading our articles, stay informed about the industrial world and Exapro by following us on Exapro Hub, Facebook, Twitter and LinkedIn.