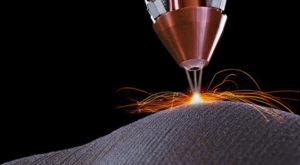 3D printers significantly enhance many business aspects and open many doors to new products for your business. Nevertheless, finding the best printer shouldn't be a difficult journey.
According to a study by Deloitte Poland, published at the end of 2016 for the Polish manufacturer of 3D printers Zortrax, the additive manufacturing market will reach $ 20.5 billion in 2020, compared to $ 4.8 billion in 2017.
At Exapro, we continue to offer more and more industrial 3D printers of all sizes, weights and brands, to best match your needs.
How to Choose Your Industrial 3D Printer?
1. Determine your budget
It's, as usual, the first question to ask. Some used industrial 3D printers can be worth 2000 € and go up to more than 50 000 €. However, the most important to consider are the criteria such as printer specifications: size, print resolution (67 dpi, 500 dpi, 1600 dpi etc.), printing technology, printing materials, and quality. Depending on the type of printer, the price may change from single to double.
2. Choose your printer type
Some printers are useful for prototyping or to produce a large amount in a short time. Sometimes both. It's up to you to determine the needs of your business. For instance, you can find:
Digital Light Processing (DLP): Makex M-one Desktop DLP 3d Printer, Lunavast XG2, Solus DLP 3D Printer
Stereolithography (SLA): 3D printer Pegasus Touch SLA technology, XYZprinting Nobel 1.0 SLA 3D Printer, SUNLU SLA Desktop 3D Printer
Selective Laser Sintering (SLS):  XYZprinting Nobel 1.0 SLA 3D Printer, SUNLU SLA Desktop 3D Printer, Formlabs Form 2, 3D Systems ProJet 1200, DWS Lab Xfab
Selective Laser Melting (SLM): SLM Solutions SLM 125, 280, and 500, Realizer SLM 125, Optomec LENS 450
Material Jetting (MJ): ABS 3D printer, PLA 3D printer (large format), HP Multi Jet Fusion
3. Type of materials
Industrial 3D printers offer a variety of printing materials, the most common one is thermoplastics. It's simply a plastic that melts once heated. Once cooled, it solidifies. It has an economic advantage because it can be melted and reused again.
Other popular materials exist in the 3d printing industry:
Wood: uses a mix of recycled wood and polymer
Resin: for creating smooth objects, precision printing and varnishing
Nylon: for custom colors. Thanks to its natural white color is white, it be colored according to specifications
Stainless Steel: mainly used in commercial 3D printing
4. Technical specifications
Perhaps one of the most important points to consider. Especially since the technology keeps on progressing, you should consider the technical specifications of your 3D printers.
Print area: if you need to print larger items, you'll need a larger print area. Industrial 3-D printers can print objects up to one cubic meter. However, consider that the larger the build area, the more the printer will cost.
Extruders: extruders contain the actual printing nozzles. Having more extruders also means faster printing times. If you need to print with multiple materials and in several different colors, choose a printer that has more than one extruder.
Resolutions: 3D printers also allow you to select low- or high-resolution printing. Lower resolution means thicker layers, while higher resolution makes layers less visible. They have to fit your requirements like traditional printers.
Speed: Higher-end printers can print up to 30 pounds or more of materials per hour. Mid-range printers offer a great mix of speed and cost for most businesses. Lower-end industrial 3D printers can print at a rate of 100 millimeters per second. Factors that also affect speed include the number of extruders, printing resolution, and product details.
Thank you for reading our articles, stay informed about the industrial world and Exapro by following us on Exapro Hub, Facebook, Twitter, and LinkedIn.