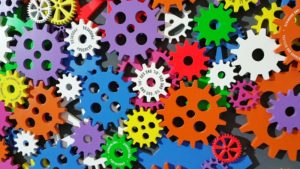 Are you selling used machinery? You need then clear advice about how to recognize a good online marketplace.
Let's be honest, you don't have plenty of time to spend hours and hours on hundreds of website to check if they have what you need to sell your machines.
It's a long process and the more you're prepared the better a buyer will find your machine that matches his/her business reality.
Although you have a little experience in the search of a marketplace for selling used machinery, the article you're reading now will help you choose the best one.
How to choose your marketplace for selling used machinery?
Let's go through the important criteria to consider when choosing your online marketplace to sell your used machinery. So you will not waste your time, and you greatly reduce the chances of being scammed.
Number of used machines available
Firstly, and probably the most obvious reason that helps considering a marketplace, it's that it has to enable buyers to search among a lot of available machines. Although some machines may be specific, the website must have a large number of machines overall. This implies two things. The website is regularly updated and many other sellers trust it.
The age of the machines currently available is also a good indicator. A marketplace with a varied and diversified offer attracts many potential buyers and will not refuse your machine because of its age.
Precise categorization
What does that mean? This means that the more precise a categorization of a marketplace, the better the database is and the search results will match your query. The website must include at least a category, a subcategory, as well as many filters to further refine your search. This will greatly help potential buyers find your machine.
For example, on Exapro, there is the category Metal – machine tools with more than 40 subcategories. Once selected, the visitor can further refine the results by manufacturers, continent, country and year. By also considering the internal search engine, this increases, even more, the chances of making your machine appear in the search results.
Customized newsletters
The sending of a regular newsletter by the marketplace increases your chances that a buyer will contact you. The probability increases, even more, when the newsletters proposed by the marketplace are customized. At Exapro, for instance, we send the 20 best used machines for our subscribers according to the category that matches their interest.
Website's credibility
Finally, probably one of the most important points, pay attention to the credibility of the used machinery marketplace that you visit. What about the ease of navigation on the site? Is it available in multiple languages? The lack of publicity banner strengthens its credibility and enhance your user experience. Take it into account.
We hope these tips will help you better choose the marketplace to sell your used machinery. Remember that Exapro multilingual agents can help you increase your sales chances for free once your machine is added.
Thank you for reading our articles, stay informed about the industrial world and Exapro by following us on Exapro Hub, Facebook, Twitter and LinkedIn.