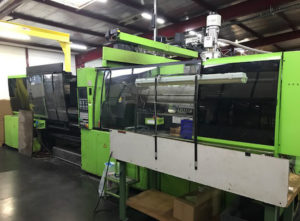 In order for injection moulding machine purchase not to turn into a waste of money, it is important to thoroughly understand the technical characteristics of these machines.
Selecting only one type, size and modification are not enough, but to become an expert in the matter of efficiency, profitability, high productivity, the technical side of the issue (clamping force, injection weight and other parameters) is the time. But first things first! So, let's consider the main points that you need to pay attention to if you want to buy an injection moulding machine.
First of all, let's decide which type of injection moulding machine to choose – vertical or horizontal. The latter win by functionality and are able to produce products of various sizes and shapes, including large-scale figures in large-scale scales. In addition, they reduce the time of production of molds, saving labor and electricity.
However, it is worth remembering the specifics of production, because what can be manufactured on vertical injection molding machines is not always able to create horizontal and vice versa.
3 Basic Specifications of IMM
In addition to dimensions, weight of the thermoplastic automatic machine, its power consumption and power, it is important to consider the following characteristics:
Clamping force. It is indicated in tons (less often – in the kilonutons) and indicates the maximum force with which the clamping unit can hold the mold in a closed state. The most practical and demanded machines with a clamping force of up to 450 tons. They are characterized by high functionality, good performance and affordability. However, in some cases, for example, when it is planned to produce oversized parts, 30 tons are enough.
Weight (or volume) of the injection. Denotes the maximum mass of the polymer melt, which is plasticized in the material cylinder of the IMM during one cycle, and can range from several tens to several thousand grams (or cm3). To acquire modifications with a low value of the injection weight, for example, 100 g, makes sense if it is planned to produce small molds on a regular basis.
Intercolumn distance. Specifies the distance between the IMM guides. It is this that limits the maximum dimensions of molds for molding plastics that can be installed in this model. The values can be different, for example, 470×470 or 610×560 mm, etc. In order not to make a mistake with the choice, clearly define the size of the future molds produced.
What Else to Pay Attention To
The issue of equipment should not be left out. Sometimes the manufacturer offers armored augers and material cylinders, additional circuits for managing hydraulic signs, a rotameter, electronic back pressure control and many other useful options for improving the efficiency of injection molding machines. Naturally, the final cost will depend on the set of additional elements.
Learn about the country of origin. The option of "buying cheaper from a Chinese company" is not the best. The risk of getting an unreliable machine and starting after a couple of months to spend on repairs is very large. In the case of expensive "Europeans" there may be problems with spare parts: firstly, their cost is very high, and secondly, they often have to be bought to order, which means that downtime cannot be avoided.
Manufacturer Role When Buying Injection Moulding Machine
Taiwanese products demonstrate an optimal ratio of value and quality. In addition to that, quality issues with spare parts don't seem to bother buyers of IMMs, as a general rule. Moreover, these injection molding machines are actively used in the majority of European production sites for many years on end.
From 20 to 80% – this is how you can reduce electricity consumption at different stages of the production process, if you purchase a modification with a servo drive, for example the German brand Rexroth.
And further! You can not underestimate the position of the supplier in the market. A well-known name and loud promises are not enough here. Well, when it provides the services of operative service, it has its own spare parts warehouse for the IMM and demonstrates its achievements in the referent list. If you consider all these factors, you will certainly get a reliable injection molding machine with optimal characteristics and a long service life.
Thank you for reading our articles, stay informed about the industrial world and Exapro by following us on Exapro Hub, Facebook, Twitter, and LinkedIn.