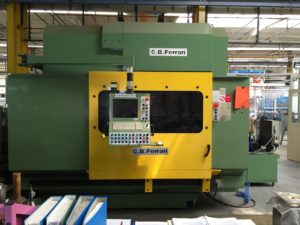 You may have heard about machining centers before and some of their basic features. However, in this article, we are going in detail and explaining everything about their common uses, benefits and the main manufacturers.
Introduction
Nowadays, the term 'machining center' is used to describe basically any CNC drilling or CNC milling machine that includes an automatic tool changer accompanied by a table that clams the entire workpiece in place.
So, every machining center is a machine that rotates, but the work on it stays fixed and does not. Basically, the orientation of the spindle is what defines the main characteristic of the machining center.
While horizontal machining centers are focused on production, vertical ones are best used for precision and tiny details. However, these are all plain generalizations only because there are many great things about every machining center.
One of the most common machining center types is the five-axis one, which is characterized by its ability to pivot the tool and the part in order to mill or drill in various directions. Today, we are talking about it in detail.
The Function Of A Machining Center With Five-Axis
The five-axis machining center got its name from its ability to rotate in five different directions. Aside from the linear axes that are X, Y and Z – this machine also moves in two rotary axes which are often known as A and B. Here, the rotary axes are the ones that tilt the tool and spin it around. However, it can be either the tool that tilts or the part that tilts.
Basically, machining centers with five-axis use these axes to follow a contoured surface – which is a type of machining that has been very important in many industries. One of them is the aerospace industry where these machines would follow the aerodynamic forms of different aircraft and position themselves in those directions.
Used 5 axis machining center. How it works.
What makes the five-axis machining center complete is obviously its ability to move and rotate in five different ways. On top of that, these machining centers achieve high efficiency and high productivity in 5-axis and in multiple sides of machining. With a rigid and accurate double column structure and low center of gravity, their movement enables both heavy-duty cutting and high-speed finishing.
On top of that, used 5 axis machining center can be adapted for use with various operability modes including APC, multiple ATC, automation or FMS without compromising the operability etc. The machine performs consistently from its starting point to the last point, regardless of its warmup time or ambient temperature.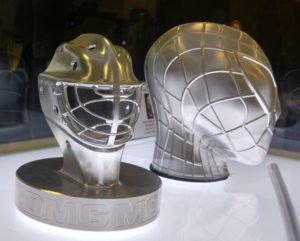 Area of use
There are many different areas of use when it comes to 5-axis machining centers, which is why these units are known as pretty much universal and versatile. Basically, the 5 axis CNC machine tools can be used for applications in the automotive industry, construction, aerospace, and even agriculture and energy.
From producing parts to high-torque spindling for fast efficient machining, there are many different models fit for many different industries. So, it is safe to say that every one of the 5-axis machining center models is specifically designed for producing parts or elements for different industries.
Main advantages / strong points of machines
As we said earlier, the ability to drill, move and spindle in an efficient matter is one of the biggest advantages of five-axis machining centers. This is why their work is used in some of the heaviest and most demanding industries such as aerospace and automotive industries.
The large mills feature pallet changers which are able to build heavy duty parts – accompanied by high torque spindles for fast and efficient machining. When it comes to accuracy, the five-axis machine applications are known for their precision and the error-free performance.
Easily upgradable for automation and adaptable to different functions, the five-axis machining centers maximize accuracy and rigidity of their rotating axes. In addition to that, they are easily upgradable to pallet changers, pallet management systems or a single robot loading system.
Their versatility, adaptability and high efficiency are therefore among the most important advantages.
Main manufacturers
Some of the main manufacturers of five-axis machining units include CB Ferrari, Deckel Maho, Mori Seiki, Mazak, Kao Ming, Willemin, Ferrari and Hitachi. Even though there are numerous dealers out there, the manufacturers of these machining centers mostly come from Asia.
Some of the most popular brands here include:
DMG – A conglomerate of Japanese and German manufacturers which is also one of the best machining center producers in the world. There are many DMG machining centers that can be found in our catalog.
Mazak – A famous Japanese manufacturer of machine tools with its global corporation being based in Japan and specializing in professional CNC machining centers and lathes as well as support hardware.
Okuma – Another Japanese manufacturer which produces machine tools such as lathes, machining centers, and grinding machines. Particularly known for its Okuma 5-axis machining centers that give the ability to manufacture high precision parts.
The good thing is that there are many different brands of 5-axis machining centers, making it easy to choose from the different specifications – or the perfect use of a machining center.
Related subcategories
You can search for five-axis machining centers by technical specifications such as the size of each axis in millimeters (X, Y or Z) as well as the year of manufacture. And even though there are many new models of machining centers, finding a used one can also be a good idea that comes at a relatively low price.
Therefore, some of the most common and popular models in the used marketplace for 5-axis machining centers start from the year 2000 and vary in terms of prices, features and types.
Thank you for reading our articles, stay informed about the industrial world and Exapro by following us on Exapro Hub, Facebook, Twitter, and LinkedIn.