Did you know that Exapro.com was already available in 2000? For more than ten years, Exapro has been expanding, adding new markets and new languages. Buyers and sellers of second-hand industrial machinery could already search for used equipment and add their machines. Were you one of them?
The Exapro team have been working for many years with loyal clients and partners who have certainly known the following versions. This demonstrates our commitment to always move forward and improve the quality of our services to deliver an experience that meets the expectations of our thousands of visitors each month. It's always interesting to look back to know and understand where everything started.
It's with great nostalgia that we present you the evolution of what will become one of the leading marketplaces in the field for used machinery. Let's ride together in this time machine!
Exapro in 2000: the beginning of an adventure
Founded in 2000, in Samur, France, the online marketplace was already offering a lot of benefits to its visitors: free addition of a machine, free visualization of products, free registration to the newsletter… As you can see in the French version below, Exapro.com is available in 2 languages (French, English) and several languages were coming soon (German, Spanish, Italian). The blue color is present, as well as our logo, which has been modernized over the years. Several categories were already present such as chemical, printing, textile or machine tools. Do you remember this version?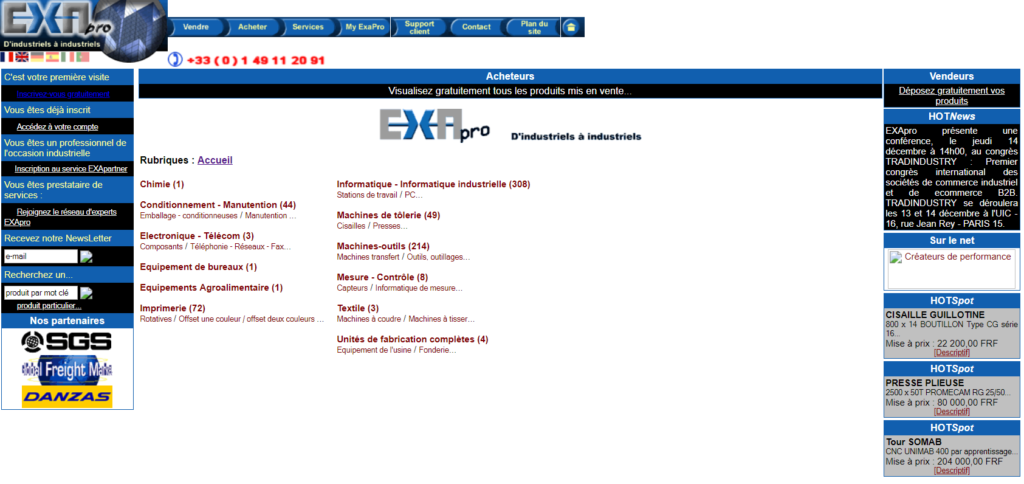 Exapro.com in 2004: more and more machine categories
Several years later, the 2004 version of Exapro.com displays more machine categories such as plastics – rubber, foundry and woodworking machines and also offers a more ergonomic design and an optimized search module. Czech, German, Italian, and Spanish will be available during the year 2007.

Exapro.com in 2014: a deep renovation
Things continue to become serious in 2014. After Russian was added in 2012 and Turkish in 2013, a deep renovation takes place. Exapro's current logo appears as well as more categories of machines become available.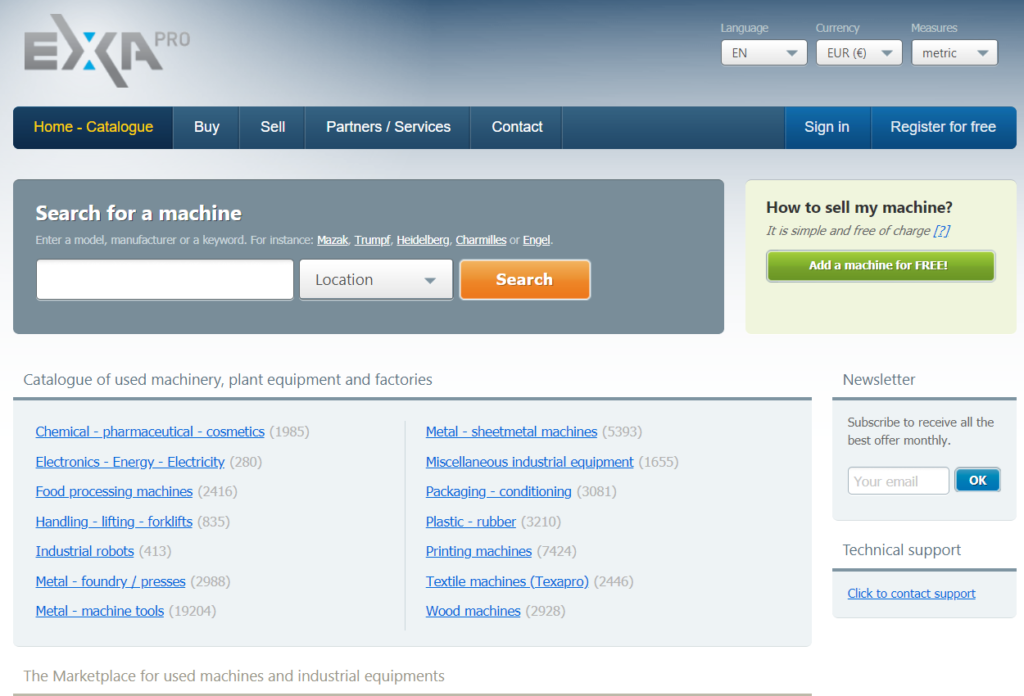 Exapro.com in 2016: the version you all know
A new website is launched with all the features available today plus others that will be added later. For instance, an improved machine search system, custom and optimized newsletters and much more.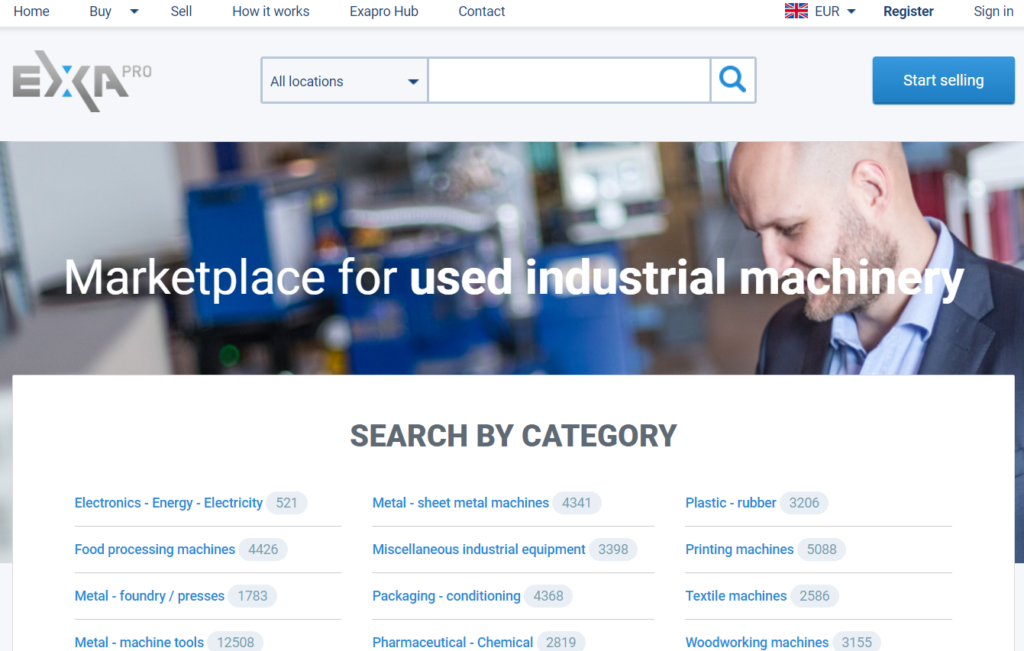 In conclusion, Exapro is the story of a company dedicated to its customers and partners that has constantly challenged itself to offer them the best. The company has always stay tuned to anticipate and constantly modernize the tools used daily by the sellers and buyers of used industrial machinery.
Today, a team of multilingual agents connect buyers and sellers around the world and support them throughout the entire sales process. If you are already partners of Exapro, the whole team wants to thank you again for choosing their services. If you are not and curious about us, feel free to visit Exapro.com and browse the available machines or contact us via our form.
Images: waybackmachine
Thank you for reading our articles, stay informed about the industrial world and Exapro by following us on Exapro Hub, Facebook, Twitter and LinkedIn.