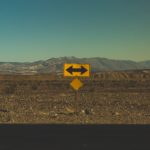 Purchasing used industrial machinery is one of the toughest decisions you can make. There are a lot of factors scarring such as longevity, good working condition and worthwhile investment, among others. For most that do not have the financial and temporal opportunities to make the choice of newly built industrial machinery, there are a lot of things to know before buying used industrial machinery. The list is not exhaustive but we have selected the important ones for discussion. The tips which you must interrogate before making any purchase are explained below.
8 TIPS TO KNOW
What is the reputation of the seller?
As said earlier, the decision to buy used industrial machinery could be tough. One often considers the true motive of the seller or the company. After all, why would anyone want to sell used machinery? However, the reputation of the seller should be able to allay these fears. That is why it is advisable to buy from a popular and registered company. When it is registered and popular, you can carry out small market research on its line of activities, what customers (sellers/buyers) are saying through reviews and testimonials. Other questions that reveal the reputation of a company include the measurable level of responsiveness of their support system and the usual quality of the used industrial machinery which have been sold.
How old is the used industrial machine?
There is a stipulated life span on every built industrial machine. The wear and tear sets in as soon as it leaves the custody of the manufacturer. This will ultimately affect the strength and operations of the machine. As it reaches the stipulated life span, repairs and maintenance are often required to keep it working. It is at this point that some attempt to sell off to naïve buyers of industrial machine. In the end, the buyer incurs more expenses when he should rather be enjoying the machinery. Thus; you should always take your time to make enquiries about what you are buying. Find out about the date of original purchase, how long it has been used and history of breakdown and repair. More importantly, buy from a reputable company. Bidsuite is available to make recommendations.
Request for record of maintenance
When it comes to used industrial machinery, maintenance culture is key. What kind of servicing does it require when there is a break down? How often has it been serviced since it was purchased? Has it ever required a do-it-yourself or expert servicing? How often has it been modified or fixed? Answers to these and many more should help you measure the kind of issues that you are likely to encounter in the nearest future.
Are you permitted to see it in person?
You should not depend only on what you are shown on the website. You should be able to see the used industrial machinery especially if it is a land based seller or company. Even if it is online, you should endeavour to see it if proximity is not a factor. In this instance, you can go in the company of a machinery expert. When it is a selling company reputable for used industrial machinery, you don't need to take along a machinery expert. Kitmondo and Exapro are online platforms where you can buy any used industrial machinery safely.
Make sure it is test run before you purchase
A lot can be measured when you see the machinery in operation. The mistake which many industrial machine users make is that they abandon it as soon as they no longer use them. This on its own could endanger the machinery further. Hence, before you buy, make sure you are able to see the machinery in operation. That is why the preceding tip is important.
Watch out for the signs of wear and tear
The fact that you are not buying newly built machinery does not mean you cannot get the best from used industrial machinery. Industrial machinery starts depreciating the day it leaves the factory of the manufacturer. Usually, some of the signs of depreciation are visible. As with most equipment, one wear and tear leads to other especially when there is an attempt to fix it. You need to watch out for the signs in order to ascertain possible issues in the nearest future. Look out for the following:
The kind of noise which industrial machine produces could point to the level of quality service you should expect.
The engine oil and every other kind of fluid it emits can point to the maintenance culture
If the exhaust engine is black, it could be as a result of bad injectors or poor air filters
Bad head gasket or internal combustion could be responsible for white smoke
Sign of blue smoke could be as a result of worn seal.
Is there a clear transfer of title of ownership?
Settling to used industrial machinery comes with a lot of germane considerations. That is why we usually don't recommend buying used industrial machines that have been transferred from too many hands. However, after following the tips above through and you have the inclination to purchase such an industrial machine, this tip is essential. You must make adequate enquiry about whether the previous title of ownership was completed.
Possible transfer of software program license
Some industrial machinery comes with software program for the user. You need to consider if it is possible to transfer its license. If this is not possible, you have to consider the cost of purchasing a new software license.
You can always get the best from used industrial machine when you pay adequate attention to the tips above. All of our clients at Bidsuite who list used industrial machine for sale are known their reputable dealings. Not only do you get these machines at the best price, they have a team of industrial machine experts who ensure that only the best machines are listed for auction on their websites. Are you looking for a market place? You can visit www.kitmondo.com and http://www.exapro.com