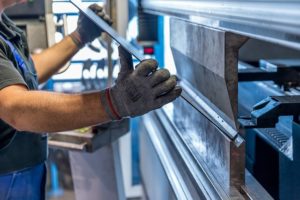 Industrial machinery requires special treatment due to the technological complexity, dimensions, and size of the machines.
Just like assembling machinery demands certain skills from a responsible person, the dismantling of machinery is also the process impossible to perform without a professional approach.
When dismantling of machinery is needed
In what cases it may be necessary to dismantle technological and industrial equipment? First of all, when original machinery is replaced with more modern equipment models or the original machine needs overhauling.
Secondly, when production has to be liquidated it's necessary to dismantle all industrial equipment on site to further transport it. And the third case is when the factory is relocated, so all machines need to be dismantled in order to move them. In any of these cases, the help of third-party professionals might be required to perform dismantling in a safe and expert manner.
Dismantling process
The dismantling of equipment is often associated with the need to destroy the reinforced concrete or metal structures that are used to fix it, so special equipment, in particular, pneumatic or electric jackhammers, is involved in the work. With their help, machines mounted on the floor are removed without damage and can be reused on another object.
All the dismantling work must be performed by specialists, while strictly observing the security measures. In each case, engineers make up a comprehensive plan, noting the sequence of dismantling.
Safety during the dismantling of machinery
The place of work is allowed only those who will be involved in them. The rest of the staff must leave the site. Communication lines (power supply and so on) are necessarily disconnected. A territory is prepared for the movement of people and the transport involved (if required).
Since the industrial equipment usually has a high weight, rigging requires the observance of safety and skill from the performers. In this case, it is necessary to use modern rigging equipment that meets the requirements, which speeds up the process of lifting and moving large-sized loads.
All of it is inspected before the start of the dismantling work and is checked in working position. These activities are aimed at ensuring safe working conditions and maximum prevention of accidents.
Sometimes, industrial climbers need help to dismantle industrial equipment and engineering systems. In this case, special care must be taken to ensure safety both for professionals who do the work and for those who are nearby. Therefore, mandatory isolation of the territory for dismantling works from other premises is required.
Dismantling and further transportation
After dismantling is carried out, the removed equipment elements are sorted and exported to the storage location (in case of subsequent use at a new location) or disposal site. Dismantled machines allow more flexibility and variability during further transportation. Some larger pieces of industrial machinery can't even be transformed in one piece due to their extraordinary dimensions.
When putting down into smaller pieces, they can fit inside of crates or containers allowing machinery owners to choose between a few preferable methods of transportation. For those looking to transport industrial machinery, we've prepared an article on Shipping machinery overseas. It is quite common for logistics companies providing transport services to also take care of machinery dismantling and export packaging.
Thank you for reading our articles, stay informed about the industrial world and Exapro by following us on Exapro Hub, Facebook, Twitter and LinkedIn.