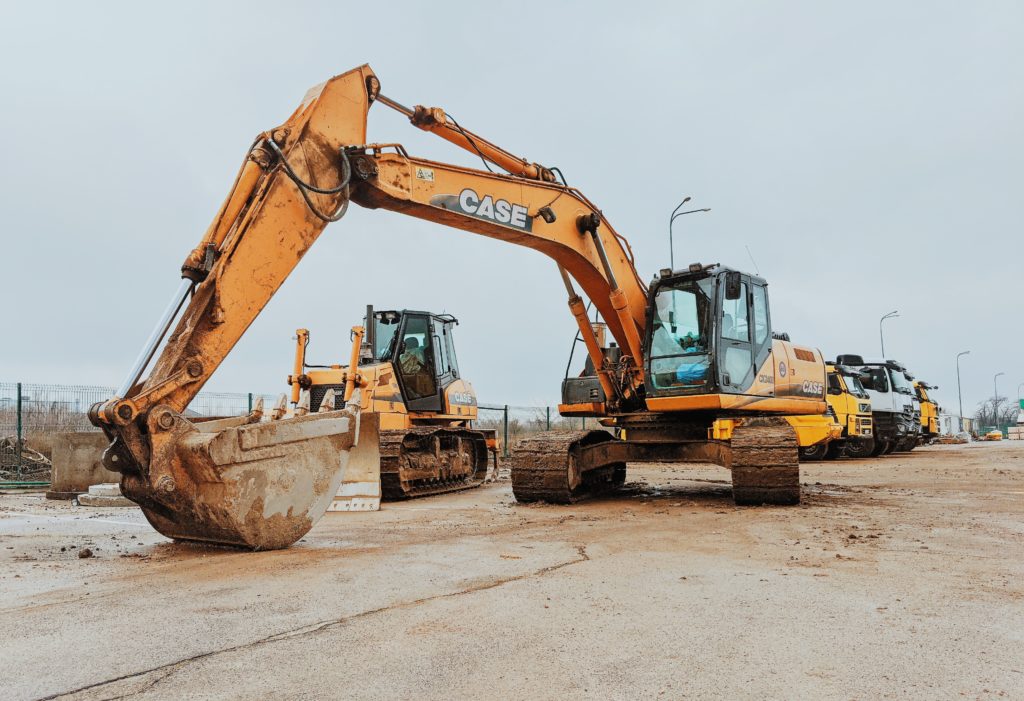 Is your company hoping to add to its industrial machinery fleet? Online machinery marketplaces and industrial machinery auctions offer incredible methods and deals to purchase the machines it might require. With several occasions held worldwide and equipment choices acquired from everywhere throughout the globe. Potential buyers are certain to locate an ideal choice for their operations.
Regardless of the massive choice of used heavy construction machinery and trucks available for sale and the economic advantage of purchasing them. Some entrepreneurs shy away from this money-saving choice. They fear the risk may exceed the reward. But with some additional exertion on a buyer's part, the most widely recognized used equipment purchasing pitfalls can be avoided.
Here are some ways you can remove the risk from purchasing used, heavy industrial equipment and trucks via online marketplaces, privately, or through a dealer.
Purchase machinery from a reputable seller
Spend a little time reading online reviews, testimonials and business reports. You will get a decent feeling of whether you're purchasing from a genuine and trustworthy seller. Check the following :
Pick well-established companies with a long history and enormous client base. Publicly-traded companies have to publish their financial statements, so you can, without much of a stretch, see whether the company is steady and credible with good machinery in the long run.
Google and Facebook are great spots to discover impartial customer reviews. The trustworthiness of reviews from Google and Facebook is that they can't be removed or edited by the page owner, once published.
Testimonials demonstrate that other equipment purchasers are more than willing to endorse the seller. On the off chance that none are available on a company's website, do random website checks on their company, business, and customer reviews. Some customers' reviews get published on other websites of similar niche.
Visit the Better Business Bureau in your area (bbb.org in the US and Canada) and search for the business you're thinking about purchasing used equipment from. The Better Business Bureau keeps up a rundown of businesses with contact information and reported consumer complaints.
Do a background check
Prior to obtaining used equipment or trucks, ensure the dealer is the legitimate owner or has the legal authority to sell on behalf of the owner. Two things you should be careful of are: stolen equipment and liens.
In case you're purchasing from a business, inquire as to whether the equipment is outrightly owned by the seller; in the event that they can't affirm, do your own check.
If you're purchasing from a private seller, request that they give you the original sales invoice for the equipment and see that the name on it matches the dealer's name.
You can, likewise, confirm ownership by using the equipment's serial number, or the truck's VIN. You can meet an organization in your vicinity that tracks stolen equipment to request for an equipment check (e.g., the National Equipment Register's IRONcheck: ner.net/ironcheck). They will do it for a price.
In the event that you intend to finance your purchase, most financing organizations will complete an exhaustive check on the equipment's background history, which incorporates a propriety report for being sure no one stole it.
Ensure clear title on equipment
On the off chance that you mistakenly buy equipment that isn't a clear title or has a lien applied (i.e the seller has not paid in full money borrowed from a financial institution or bank to buy the item), you may need to relinquish ownership to the lending institution. Therefore, be sure of the equipment title and choose safely.
Examine equipment before you purchase
A lot of used equipment is sold as 'as brought' and 'no-refund'. If possible, test and assess used equipment before you purchase. In the event that you don't have extensive knowledge about the heavy equipment you'd like to purchase. You should ask a certified mechanic or an experienced operator complete both a physical and functional assessment for your sake.
If you're purchasing online, search for and choose websites that give details of the equipment such as important information, capacity, and photos. Investigate pictures cautiously and don't be hesitant to email any inquiries you have to the dealer or to request photographs of the equipment from various perspectives; for instance, a photograph of the undercarriage, motor compartments or hours meter. Request to see service or maintenance records.
Furthermore, if you're purchasing 'sight unseen', confirm that the item you collect matches the description that was advertised—before you head out.
Leave a payment trail
In the event that you are making a payment online or from a private seller, ensure you have some sort of plan of action if the equipment touches base in a condition that varies from the picture displayed online, or if the equipment doesn't arrive at all.
Check the terms and conditions of any online transaction before your purchase, and search for sites that have a safe escrow payment portal or process.
For every purchase, you make, request a receipt, invoice or other documentation naming you as the owner of the equipment. Perchance you are purchasing from a private seller, attempt to avoid paying in cash. Make payment via certified means that will prove that you paid for the item.
Worth, similar to magnificence, is subjective, depending on each person's preferences. A deal to one is a premium to another. Selling costs at closeout are driven as much by human feeling as by apparent static devaluation patterns. Elements that influence this could be: blast and bust markets; quick needs; theory; producer and model inclination; natural or legislative concerns, and so on. Different components influencing deals costs could be: topographical area; notoriety and purchasing patterns of the vendor; the determination of the purchaser; and gifts of the barker. No matter the event, make sure you do your safety checks.