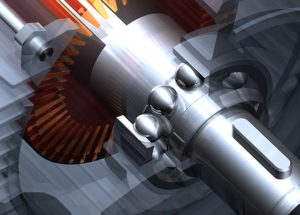 Metalworking machines or Machine tools are constantly experiencing the highest number of visitors among other product categories on Exapro. Machine tools are machines used to shape metal by methods of milling, grinding, cutting, boring etc. Although machine tools machines differ by the technique they implement to shape metal, all metalworking machines provide guided movement to machine parts while fixing the workpiece. Working tool is controlled instead of being completely "freehand".
Metalworking machines for every purpose
Under Machine tools clients will find a great variety of metalworking equipment: from boring and gear grinding machines, to machining centers and CNC lathes. Exapro in particular offers 12'000 products in used machine tools. Every buyer has a chance to pick a machine according to subcategory, manufacturer and year of production. Used machine tools available for sale in Exapro online catalog will provide a suitable solution for any possible procedure: drilling, milling machines and cnc lathes for machining metal, forging machines and presses for shaping, die casting machines for mold forming.
Used machine tools or new metalworking machines?
Truth is, metalworking machines have limited service life since the wear out is too great considering the complex procedures such machines perform. At some point, any machine, even the most expensive one, will become useless. On the other hand, there is a rapid tendency to innovate metalworking machines sector. Compared to woodworking machines sector, machine tools experience a great boost in terms of innovation. The latest focus is on increasing tolerance and precision while making more complex shapes. The productivity, however, continues to increase as well. Older machines which are still in good serviceable condition are commonly replaced by the latest machinery. This phenomenon gives an opportunity to purchase high quality used machine tools for a fraction of their original price.
Buying used metalworking machines
Each type of metalworking machines has different technical parameters which buyers should consider before the purchase:
Number of axis for machining centers
Pressing force for punching machines and presses
turning length for cnc lathes
boring diameter for boring machines
As a matter of fact, it's crucial for potential buyers to consider the requirements for used machine tools they plan on purchasing. Aspects like productivity, complexity of production and maximum tolerance should be carefully considered prior to purchase. Once the expectations are set, buyers start searching for an appropriate piece of equipment based on the technical parameters and overall condition of the machine.
Main machine tools manufacturers
Every metalworking specialist is familiar with the names of the main manufacturers for machine tools. Brands like Amada, Deckel Maho, Mazak and Trumpf have long ago gained a strong reputation in the metal shaping and forming sector. To create a full picture, here is a few words on every manufacturer.
Amada Machine tools division mainly focuses on milling and grinding machines as well as innovating machine tools technology.
Deckel Maho or DMG MORI represents a global leader in machine tools sector. DMG machines for turning and milling have the strongest reputation among buyers worldwide.
Trumpf metalworking machines build up the core of machine tools sector. Apart from machine tools, Trumpf is also specializing in laser systems and additive manufacturing.
EMCO. Global machine tools developer specializing in milling and turning machines.
Mazak. Japanese brand, global leader in metalworking machines production, is introducing innovative solutions for 5 axis machining centers and CNC controls.